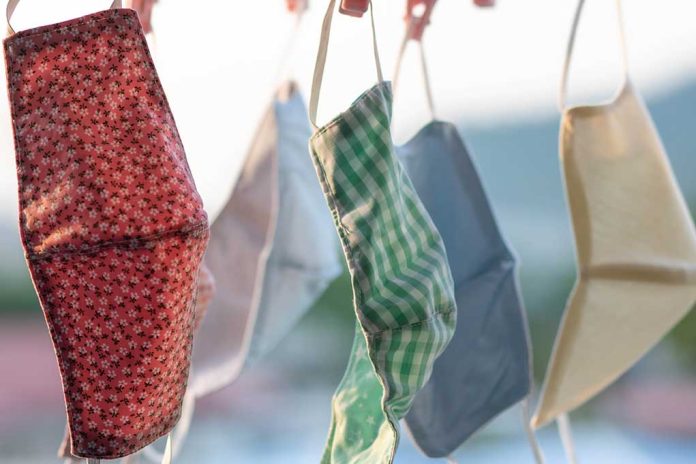 (TacticalNews.com) – COVID-19 is still lingering, which means many municipalities continue asking their citizens to wear a facemask. With the demand for masks being so high, people got creative and began wearing reusable cloth masks. As with anything we wear, we need a way to clean them properly.
Of course, with rumors of the possibility of a new COVID strain, one that spreads much easier than the original, everyone may be wearing masks a bit longer than hoped. This reality is particularly true since experts believe this new strain, known as B117, could become dominant in March.
You have a few options available when it comes to cleaning your cloth masks. The first option is simply throwing them in with your clothes and washing them with your other laundry. Your second option, hand-washing, requires you to mix four teaspoons of bleach per one quart of water and allow the mask to soak for five minutes.
After you've allowed the mask to soak, let it air-dry. You should wash your hands before removing your mask, whichever method you select, and should also wash your hands thoroughly after hand-washing your mask. Remember, bleach is caustic, so be cautious not to touch your eyes, face, or nose while cleaning your masks.
Confronting the challenges presented by COVID-19 can be used as a learning experience, particularly regarding being prepared. Check out our list of things you can learn from the pandemic and why you should make preparations for surviving. You can also read up about making a DIY mask.
Copyright 2021, TacticalNews.com