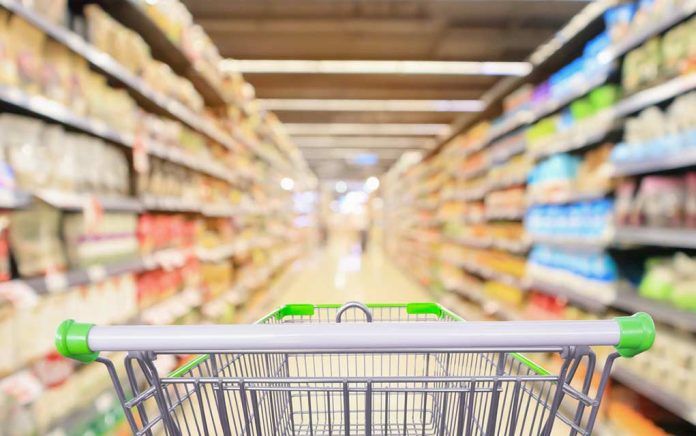 (TacticalNews.com) – As many Americans remain out of work, buying essential items has proven to be difficult. However, that doesn't change the mindset of food markets. They knew demands would be high during the lockdown, caused by the COVID-19 pandemic, and are taking full advantage of the situation.
US grocery costs jump the most in 46 years, led by rising prices for meat and eggs https://t.co/3Ws2QGoeB1

— CNBC (@CNBC) May 12, 2020
Despite the fact many families could barely afford groceries before the pandemic, the cost of food products surged by 2.6% in April.
The spike in price is the largest since 1947, which especially hit the meat market. Protein sources seemed to be impacted the most with a 4.3% increase in price along with fish, poultry, and eggs. Grain items, such as cereal and baked goods, rose 2.9%, leaving dairy and plant products in last. Fruits and Vegetables matched dairy with a 1.5% jump in price.
Inflation plays a big role in these price jumps, mostly due to a damaged supply chain. Factories across the country are struggling with COVID infections which leads to a decline in production.
These numbers contrast that of the overall US pricing trend, which saw a 0.8% decrease. Disregarding food and energy numbers, the core Consumer Price Index (CPI) slumped by 0.4%, the largest decrease since 1957. As the price of food goes up, the price of oil and other consumer goods are beginning to fall — a small consolation to the hungry masses.
Copyright 2020, TacticalNews.com