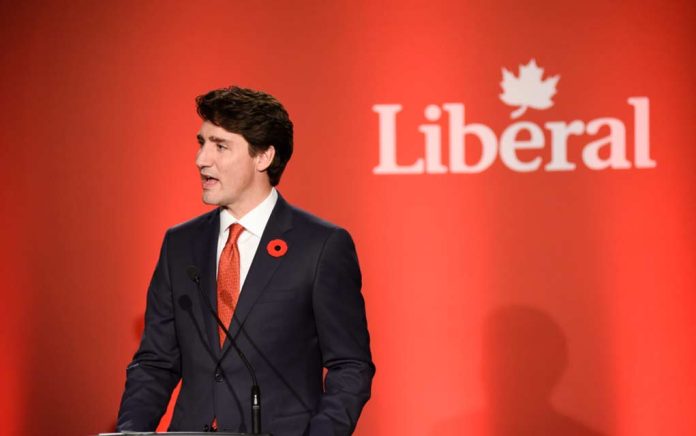 (TacticalNews.com) – Why is it that politicians seem to use tragedies to advance their agenda?
Prime Minister of Canada, Justin Trudeau is no different. Just weeks after Canada's deadliest mass shooting, Trudeau forced a new law into legislation.
The @liberal_party gun ban is 100% political.

Gun bans have not historically reduced violence at all.

Gun bans do not address root causes.

A gun ban would not have prevented the #NovaScotiaShootings

The only reason for the gun ban is politics.#cdnpoli #Canada #guncontrol

— Gun Control Canada – Experts Of Gun Control (@gun_control_ca) April 30, 2020
Friday, May 1st, Justin Trudeau announced a gun ban outlawing 1,500 different models of "assault" rifles and weapons. Trudeau claims the government had been working to introduce the bill when COVID-19 got in the way. The introduction of this ban means the Prime Minister has partially kept his promise made during the federal elections held last year. Mr. Trudeau stated that the weapons were designed for the sole purpose of killing as many people as quickly as possible, and that they have no place in Canada.
The Prime Minister mentioned several gun killings, repeatedly referring to the recent events in Nova Scotia that left 23 people dead including the gunman. The killer, Gabriel Wortman, did not have a firearms license and many of his weapons were smuggled illegally from the U.S. to Canada, including two models that are included in the ban. Prime Minister Trudeau stated the government plans to introduce a "buy back" on the rifles legally owned by residents before the ban that are now illegal.
The Conservative Party leader, Andrew Scheer, stated his opposition to any gun ban stating "It's easy but lazy government to ask the people who follow all the rules to follow more rules." Scheer also criticized Trudeau for introducing the ban while Parliament was not meeting in normal sessions amid the coronavirus pandemic. The Canadian government estimates 100,000 rifles owned by law-abiding citizens will be affected under this ban.
Copyright 2020, TacticalNews.com