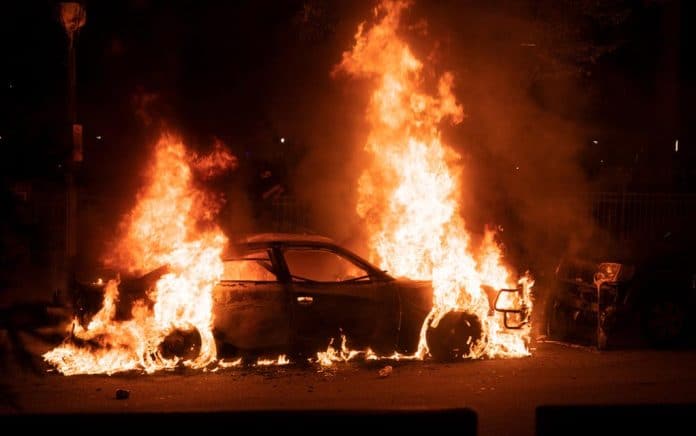 (TacticalNews.com) – Another police altercation resulted in another riot this week, this time, in Kenosha, Wisconsin. While we don't pretend to know all the details, we do know that the suspect in question, Jacob Blake, already had a sexual assault conviction and active warrants for gun charges at the time of the event. Because of these details, police were especially vigilant about protecting themselves. When Blake moved toward the driver's seat after being given instructions, they had no way of knowing what his intentions were.
https://twitter.com/Breaking911/status/1297882559242743808
But, it doesn't seem to matter what the situation is when it comes to BLM. Before all the facts were even known, riots began in the city. And what BLM proved wasn't that they had the backs of any specific racial group or that they were fighting against anyone who didn't support them. Rather, they proved that the mission was solely this: destruction.
Multiple fires were set, police were faced with civilians carrying semi-automatic weapons, and even BLM supporters were attacked. The riot made its way to the courthouse, where they started fires, and concerned citizens were wondering exactly where those fires would end up. But perhaps the most revealing part of the evening was the fact that cars in a sales lot were set on fire, with a sign supporting BLM prominently displayed on the grounds. If the goal was to garner more support, they may have just done the opposite with at least one business in town.
Copyright 2020, TacticalNews.com