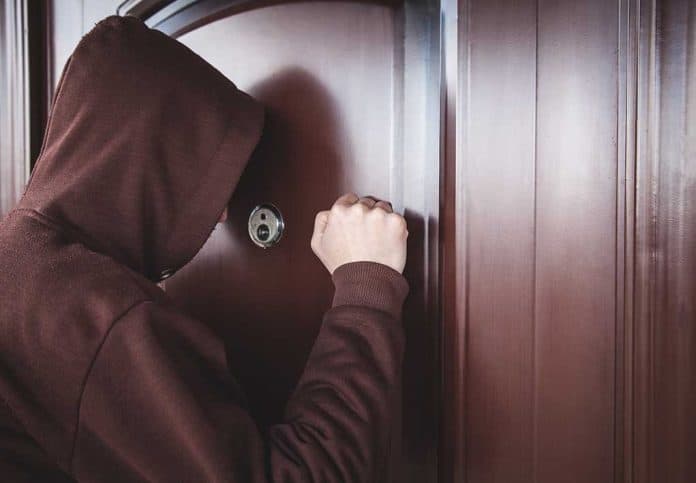 (TacticalNews.com) – The way we protect ourselves has evolved over the years due largely to the fact that criminal behavior has changed. Recently, an unsettling trend has arisen, requiring us to change how we defend our homes once again.
Home Defense Considerations: Answering the Doorhttps://t.co/EKTY2ziNYI#firearms #guns #concealedcarry #ccw #alwayscarry #selfdefense pic.twitter.com/ZLZ88vqH6B

— USA Carry (@USACarry) January 24, 2021
Home invaders have taken up a new tactic to gain entrance to your home. The crew sends someone non-threatening to the door with an innocent-sounding excuse for being there. However, what they're doing is waiting for you to open the door so they can force their way into your home.
Your first line of defense against this strategy is not opening your door to strangers. Instead, talk to them using an intercom system or by speaking through the door. However, that may not always protect you, so keeping a home carry gun or one that's on your person is advisable.
Home carrying does come with some drawbacks like the possibility of an injury or loss of life should you fire your weapon. Investigations can take time, and in some instances, you may have to surrender your gun to law enforcement temporarily. For that reason, keeping your door locked 24/7 and refusing to open it to strangers is likely your best option for protecting yourself against a home invasion.
Check out these tips provided by a Navy SEAL and prepare your family against home invasions starting with the first step in home defense.
Copyright 2022, TacticalNews.com