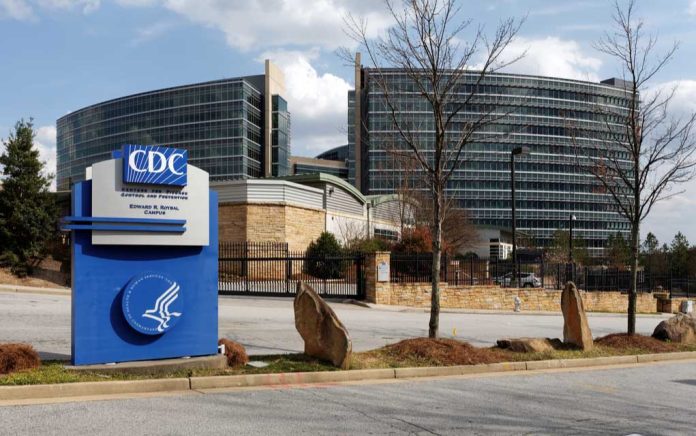 (TacticalNews.com) – Hospitals are to send all coronavirus patient information directly to a central database in Washington. President Trump's administration has ordered hospitals to go around the Centers for Disease Control starting Wednesday. Taking immediate effect, the CDC has confirmed that one of its important pages has stopped working as a direct result. The page tracked how many hospital beds were occupied by COVID-19 patients throughout the US.
The National Healthcare Safety Network (NHSN) provided data to the CDC as the most broadly used infection tracking system in the US for hospitals. Director Dr. Robert Redfield of the CDC, stated Wednesday in a call with reporters that he has agreed to remove the NHSN in order to streamline reporting.
Health and Human Services secretary for public affairs Michael Caputo stated early Wednesday that the CDC has a one-week lag in reporting; the new system would be "faster."
Caputo noted that the president's Coronavirus Task Force has urged improvements for months. The CDC only provides 85% of data from hospitals, the president's COVID response asks for 100%. Caputo added that the CDC will still be a part of the new streamline reporting, it simply won't be in charge of it.
The New System Will Be Streamlined
Dr. Redfield later stated that the new system would be streamlined, making it easier for hospitals to report to state and federal authorities. The CDC and other federal agencies have struggled to provide modern data systems. Dr. Redfield added that the new system wouldn't be counterproductive, it would streamline the process, lessening the burden on medical providers while avoiding duplication.
The CDC and the White House have had several disagreements. We've got to get past this to save lives, as stated by US Surgeon General David Satcher. Satcher also called the CDC being sidelined "very scary." President Trump was criticized in a Washington Post op-ed on Tuesday, written by four former or acting CDC directors, claiming the president was "politicizing science."
In Florida, hospitals have already been found to be reporting false numbers. With numerous labs and facilities reporting a 100% positivity rate. When in reality the actual number of positive cases was about ten times lower than what was reported. If it's happening in one state, how many others is it happening in? The new streamlined system looks to minimize these false reports. The public needs accurate numbers to react accordingly.
Copyright 2020, TacticalNews.com