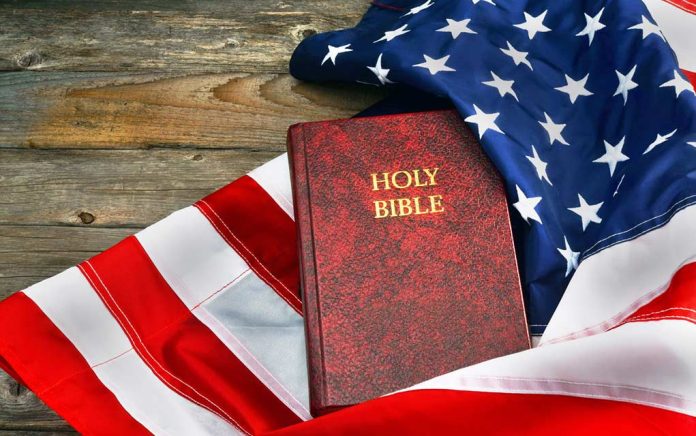 (TacticalNews.com) – UPDATE: Greg Slavonic, Acting Undersecretary of the Navy, has released a memo stating in-person worship is acceptable, so long as appropriate steps are taken to prevent COVID infections. 
The military goes by a strict set of rules; rarely do they veer off that path. In doing so, however, sometimes controversy is sparked. The Navy's latest ban did just that.
In a display of anti-religious discrimination, the Navy issued an order which bans service members from attending church and religious gatherings indoors—even though other gatherings such as parties, protests, and mass transit—are allowed. Learn more: https://t.co/2OaipA2unm pic.twitter.com/oov1rVvkul

— First Liberty Institute (@1stLiberty) July 9, 2020
The ability to go to drive-thru religious services has been granted to sailors, even off-base ones. However, they can't attend indoor services off-base. The policy has brought complaints from chaplains and at least two House lawmakers. It was put in place to help prevent the spread of the coronavirus. Despite the threat of a lawsuit, the Navy is sticking to the restrictions that started in March.
Speculations as to whether or not the restrictions would be eased were raised when the Navy-wide policy was updated on June 23rd. It allowed in-residence gatherings of 10 or fewer people, regardless of the nature of the gathering. The update also saw the term "social" removed from the order in terms of gatherings, suggesting they could be used for religious reasons.
The Navy clarified that the update wasn't new and that the order simply reinforced what was previously stated by the Defense Department and Navy guidance, and which applies to Navy commands in the continental US.
July 2nd Defense Secretary, Mark Esper, was sent a letter by two congressmen. Rep. Doug Collins (R-GA) and Rep. Doug Lamborn (R-CO) urged him to lift the off-base religious service restrictions. Time will tell if it did any good.
Copyright 2020, TacticalNews.com