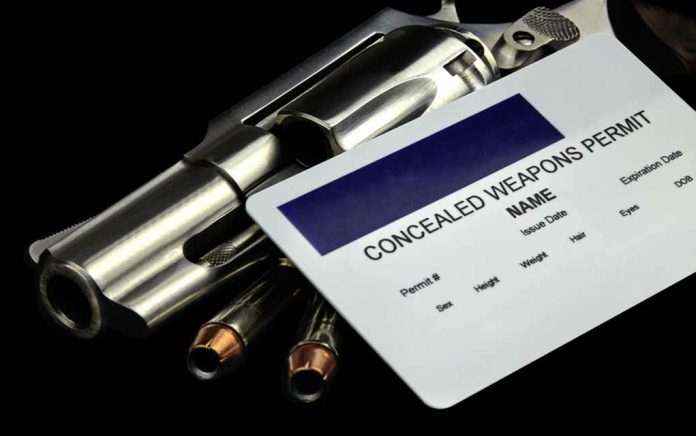 (TacticalNews.com) – A record number of gun sales were registered in 2020, consistent with a steady increase in the past decade. One would think the number of new conceal-carry permits would also follow that trend. However, oddly enough, that's not what happened this year.
https://twitter.com/MonarchinMN/status/1330494921988562945
The number of carry-conceal permits increased for 10 years, until 2020, when the trend reversed itself. What caused this sudden turnaround? Well, many states stopped issuing the permits for several months this year due to the COVID-19 virus.
Several state and local agencies blame the pandemic for the increased wait time to approve these concealed carry permits. Many agencies say their employees simply cannot work safely and within the guidelines issued by state officials.
In some places, like Michigan, the wait time for application approval stretched to as much as nine months. In some states, the wait time has extended to periods lasting longer than permissible by applicable laws.
In North Carolina, the Wake County Sheriff's Office hired extra help to process a record number of pistol-permit applications. Lieutenant Scott Sefton related that his office issued 5,000+ permits during a 2-week period earlier this year. According to him, that's never been done before.
Check out how the coronavirus has affected Nantucket, Massachusetts and potentially put law-abiding citizens in legal jeopardy. On the other hand, if you live in these three states, you probably won't have to worry about your 2nd Amendment rights being violated.
Copyright 2020, TacticalNews.com