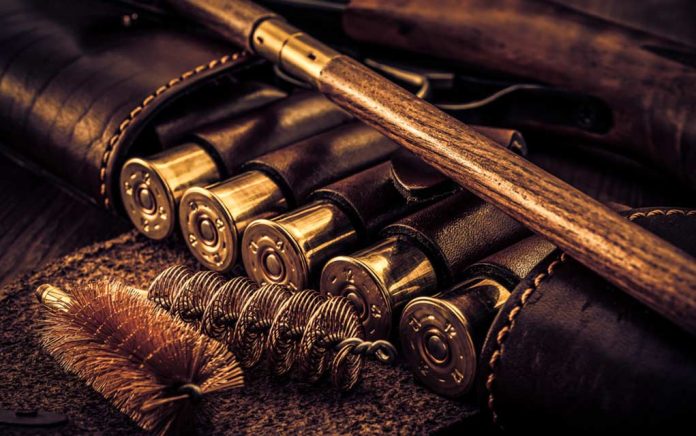 (TacticalNews.com) – It's easing up on Christmas 2020, and so much has happened this year, from COVID-19 and panic buying to large-scale civil unrest. Taking a look back, it's no surprise that so many people have decided to embrace the prepper lifestyle. To help them out, why not stuff their stocking with some fun survival gear?
To get an idea of what to shop for, check out some of these ideas from Pilot Patriot:
Great ideas but, let's look at some more:
Ammunition – No matter what type of gun you have, extra ammunition will always be a major plus. The main issue here is knowing which bullets and caliber to buy and whether they prefer full metal jackets or hollow points.
Targets – These come in basic bulls-eye, zombies, or Cabela's Clear Shot Targets. Unlike the basic target, Cabela's have a yellow halo that appears upon bullet impact so you can see exactly where you hit immediately. As the saying goes — practice makes perfect.
Hearing Protection – Howard Leight Impact Sport Earmuff carries a 4.5-star rating. They are incredibly comfortable, reduce noise perfectly, and fold up into a compact size. The gunman may be a good aim, but they need to hear the enemy coming as well.
Cleaning Supplies – Real Avid Universal Fixed Rod Kit is compact. It comes with a cleaning rod, mops, brushes, patches, and other cleaning implements. What good is a gun if you don't take care of it properly?
Bipod – BOGgear BOG-POD Sportsman's Bipod has telescoping legs that reach a height of 39 inches with a 360-degree swiveling gun yoke. If you're hiding in the bush, there's nothing better than a supported position.
Range Bag – MidwayUSA Competition Range Bag is considered the best bag on the market. It is actually five bags in one. It has 9 total pockets, 14 magazine pouches, a removable stage bag, and so much more. For the gun enthusiast that frequents the range, this bag was created to keep everything safe and organized.
No matter who carries the gun in your life, any of the above items would undoubtedly be appreciated. Now to get some conceal carry gun owner insurance. Never know when someone could get hurt or killed in a "worst-case scenario."
Copyright 2020, TacticalNews.com