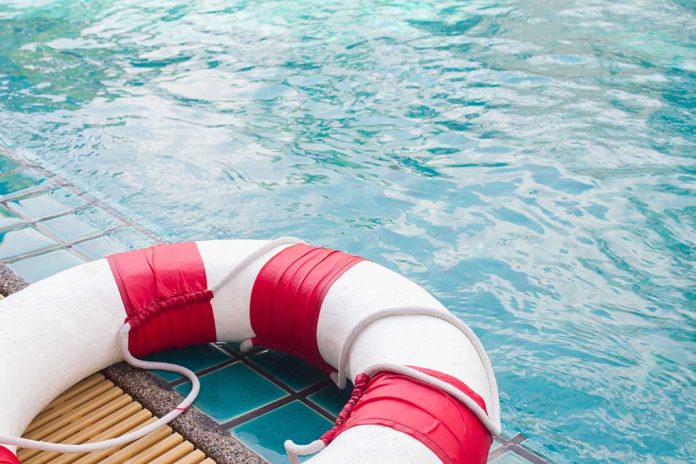 (TacticalNews.com) – With the heat of August upon us, many people look to swimming as an escape from stifling temperatures. There aren't a lot of better ways to have fun and cool off. Keep in mind that bodies of water can be extremely dangerous, even those in your backyard.
According to the Centers for Disease Control and Prevention (CDC), nearly 4,000 people die from unintentional drowning each year. The CDC also states that drowning is the leading cause of death for children aged 1-4 (aside from birth defects).
Pools are a great way for children to get out and exercise in the heat of the day. Unfortunately, these bodies of water can also turn a normal day into a tragedy. It's surprising just how quickly and easily even a toddler can get past security measures.
You should always have barriers in place around your pool or hot tub when it's not in use. Even though some are designed to stop children from entering, as the video above demonstrates, it's not always enough.
In addition, you should supply children who can't swim with the proper floatation devices to keep them above water — and don't rely on toys to do the job. Enroll children in swimming lessons and teach them water and pool safety.
A few other simple tips to keep the pool/hot tub safe:
Install security cameras around the area.
Keep doors leading to the pool locked when not in use.
Install anti-entrapment drains and drain covers.
Install a lockable safety cover if possible.
You can put alarms in place to alert you when children are near the water or going through doorways leading to the pool. If a child does go missing, always check the swimming pool first; it may save the child's life.
Do you have any safety tips for keeping the pool or spa safe? Reply to your email and let us know, we would love to hear from you!
Copyright 2021, TacticalNews.com