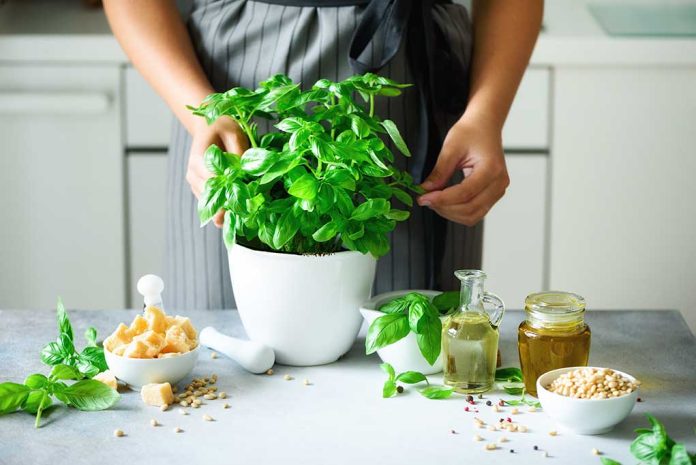 (TacticalNews.com) – Basil is a staple in many of the foods we eat. However, the usefulness of this herb goes well beyond the kitchen. Check out these surprising uses for this common household herb.
Starting off the list, we have the video above explaining how to make your very own insect repellent using basil. Surprisingly, fending off bugs isn't the only thing basil can do. In fact, it can actually help with bug bites and stings by applying chewed up leaves to the affected area. So, even if your repellent doesn't work, at least basil is still there to back you up.
Basil's usefulness doesn't stop there either. Has SHTF and have you stressing so much your head is pounding? Try this easy headache reliever. Add dried basil leaf to boiling water, put a towel or jacket over your head and lean toward the pot to breathe in the steam for roughly 10 minutes.
Are you trying to be a Gray Man, and all of a sudden you feel a coughing fit coming on? Basil can help with that, too. Pop a couple fresh basil leaves in your mouth and chew. This will help to relieve that desire to cough.
Basil is just one of the many plants in the world that can help you in a number of ways — although we're not sure it lives up to the legend of the Moringa tree. Check out the benefits of this extremely versatile plant.
Copyright 2021, TacticalNews.com