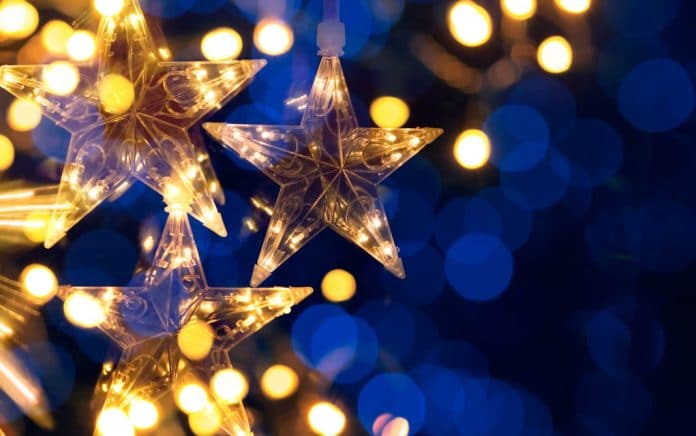 (TacticalNews.com) – It's that time of year again — chill is in the air, Christmas trees light up windows and neighborhoods glimmer and glisten as residents decorate for the season. With those decorations can come mishaps we might easily avoid by using a few simple safety procedures.
ABC7 gives some safety tips on installing Christmas Lights:
Not everyone is a professional like the one mentioned above, so below are more tips to ensure you have a safe holiday season:
It's important that your ladder is the appropriate height, but it should also be made of wood or fiberglass. This could save you from accidental electrical shocks.
The lights you hang should always be labeled with the UL seal and for outdoor use only.
Extension cords should be rated for outdoor use and kept dry.
Don't overload your outdoor outlets or extension cords, which can lead to a fire.
Avoid running cords of any type through windows and doors; this practice can wear off the insulation and possibly cause an electrical shock.
Enjoy the pleasure you receive from decorating your house for family and friends this season. Just do it responsibly and safely, same as you did the first time you cleaned your rifle.
Copyright 2020, TacticalNews.com