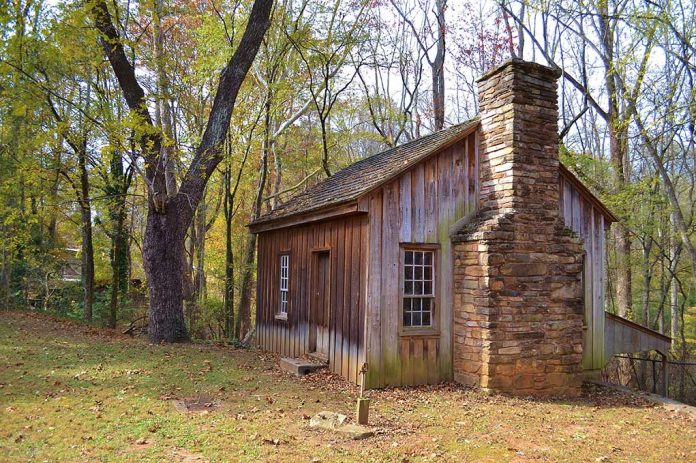 (TacticalNews.com) – Let's be honest, a lot of people are scared of living off-grid and becoming self-reliant. One of the biggest issues comes from fear of suffering or failing. Thankfully, we're not the first to become self-reliant, and experienced experts are willing to offer tips to help us succeed.
1. Right and Wrong
The first tip to becoming self-sufficient is to understand that there are no right or wrong ways to go off-grid. Everyone has different experiences and needs. Be sure to keep yours in mind when making the shift.
2. Water Is Heavy
Water is heavier than it looks. At 8 pounds per gallon (that's 40 pounds for just 5 gallons), water isn't fun to move. Look for ways to have the water come to you, such as finding a source uphill from your location, where gravity will do all the work for you.
3. So Is Wood
Wood is a great fuel for warming your shelter or home, but it can be strenuous to move. Find a way to make transporting it easier and more efficient; you might want storage both indoors and outside. If you can find the means, implement a rocket stove or a similar method of using less wood.
4. Firewood Is a Pain in the Butt
Firewood can be a hassle to split, move and stack. Thankfully, there are ways you can make it easier. The video below shows how you can easily split some firewood and stack it or move it with a wheelbarrow.
5. You're Gonna Have to Poop Eventually
Everyone does it. There's no stopping nature's call. However, that simply means you need to figure out how you're going to use the bathroom as well as what you're going to do with the waste. There are a few ways you can dispose of waste off-grid — and no, it doesn't have to be in your toilet.
Have you ever dreamed of becoming self-reliant or living off the grid, or do you think it is a waste of time? Reply to your email and share your thoughts, we would love to hear from you!
Copyright 2021, TacticalNews.com