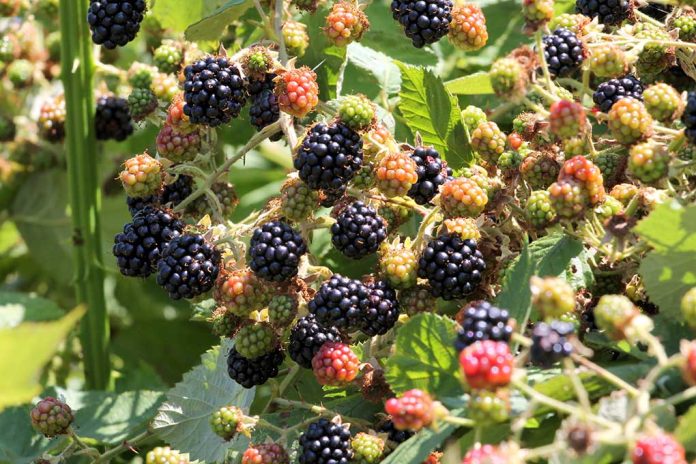 (TacticalNews.com) – Berries grow all over the world, making them a great option for foraging, and there's a wide variety to choose from. So, without further ado, let's take a look at some berries you can find just about anywhere.
The berry in the video above, the Himalayan blackberry, is seen as both a nuisance and a source of food. These berries are originally from Armenia and northern Iran, but they fill just about any spot they can in North America, especially the American northwest coastal region. They're tart in taste, which you can reduce by cooking them down with sugar.
Himalayan blackberries are easy to harvest, and one plant can yield almost a gallon of berries. Some other great options include:
Red raspberries
Wild blackberries
Garden dewberries
Berries are only one of the many types of foods that grow naturally in the wild. Foraging is a wonderful way to find food; however, people who are inexperienced may make mistakes, some of which could be deadly. Be sure to check out how you can avoid making these mistakes.
Have you ever gone berry picking in the wild? Would you ever consider doing so if you haven't already? Reply to your email and let us know, we would love to hear from you!
Copyright 2021, TacticalNews.com