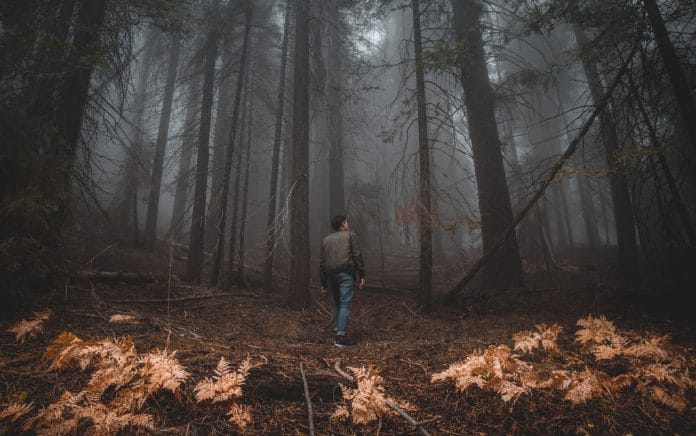 (TacticalNews.com) – A knife is one of the most valuable tools you can have in a survival situation. Experts recommend having one on you anytime you venture into the wilderness. Of course, like all tools, knives can break after some time. No fear though, you can craft your own knife to survive.
A stone knife isn't hard to make once you have a properly knapped blade (created by breaking bits of the stone off to achieve the desired shape). You can use wood or antlers to craft the handle. Once you've carved a rough shape out, use an abrasive stone to sand and finish and smooth the grip. The best way to attach a stone blade to wood, antlers or bone is to make a vertical cut for the blade to slide into; the tighter, the better. In addition, some bones, such as jawbones, can be socketed.
Glue is necessary for both socketed and vertically cut knives; you can make this with animal hide or pine pitch. In the case of socketing, glue alone is enough to secure the blade. However, with the vertically cut handle, you'll need to add a wrap. Most people use the gut or hide of an animal for the job.
If you want to personalize your blade, further than it being completely custom, you can add color through the use of paint or natural pigments. The video below details how you can make your very own knife and whether it would be good for an everyday carry (EDC).
Be sure to check out this miniature survival kit made for EDC and be sure to actually carry it with you.
Have you ever attempted to make a stone knife, or any other type of stone tool for that matter? Reply to your email and share your experiences with us, we would love to hear from you!
Copyright 2021, TacticalNews.com