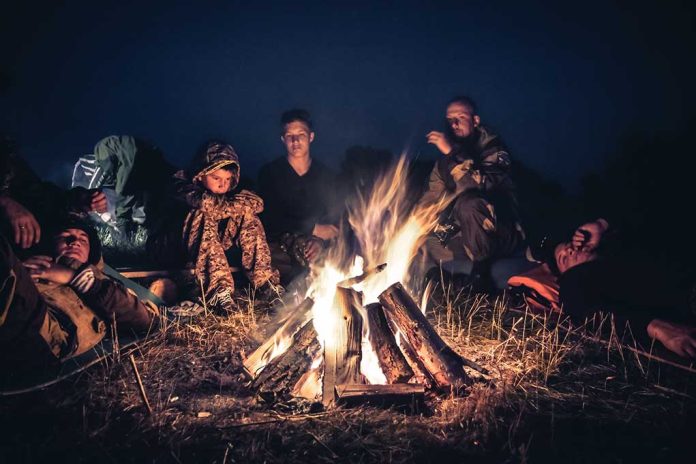 (TacticalNews.com) – The tent camp seems to be fading from the sport of hunting over time. However, one man's trash is another man's treasure, and those looking to bug out can capitalize. Are these tent camps the new way to go when bugging out?
Hunters set up the camp in the video. But, preppers can use them to establish a survival community in a bug-out scenario.
It will be important to set up separate areas in the camp for a variety of uses. For instance, you will need a place for your supplies. You should also consider setting up a bathroom area. Going in the woods can become unsanitary, particularly if you end up staying in the camp for a long time.
Camouflage is also highly recommended as you don't want other camps or factions knowing your location. Of course, you'll need a tent to sleep in as well. Be sure to pick your tent carefully, as you will need both comfortability and reliability.
There are a lot of perks to having a bug out tent camp, like mobility. You may need to move from around following the availability of food and water in a SHTF situation. It's also essential to practice your survival skills in advance to make sure you know how to use a tent camp. Go for an extended camping trip and practice bugging out to hone your skills.
Your camp will also need a few basic defenses. Be sure to check out how to set up perimeter alarms to alert you to unwanted visitors.
Copyright 2021, TacticalNews.com