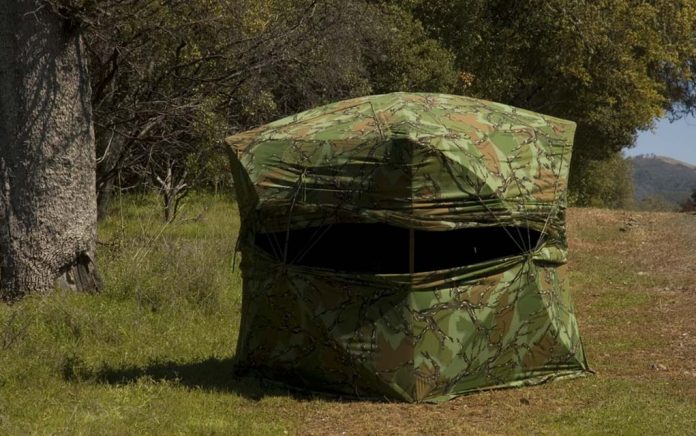 (TacticalNews.com) – In some circles, the idea of hunting from a ground blind is sacrilegious. Traditionalists will ridicule the idea of leaving the tree stand behind and setting up shop on the ground. Sure, a tree stand will get you a greater field of view, but there are plenty of reasons why a ground blind can be every bit as good — and sometimes better.
To explain why every hunter should consider using a ground blind, the experts from Deer and Deer Hunting have created a video detailing their view:
For starters, not all areas have trees that are suitable for tree stands. If the trees are too small, or only bare aspens are available, you won't have much luck setting up your stand. A blind gives you the opportunity to hunt in areas that are simply inaccessible to the traditional method.
Also, ground blinds provide better concealment than the traditional tree stand. It is much harder for a deer to observe your movement inside a blind, especially if you are wearing black while inside. It traps your scent as well, which is harder to hide out in the open.
Another added bonus to using a ground blind is that it shields you from the weather. Being 20 feet up a tree and completely exposed can be uncomfortable in the cold, when the wind begins to tear through or the weather turns bad. Keeping your gear, and yourself, dry will make for a much more enjoyable hunting experience.
There will always be a place for tree stands in hunting, but the numerous benefits of using a ground blind shouldn't be disregarded. For older hunters who might not want to climb up a tree anymore, for example, a ground blind can be a saving grace. After all, you are never too old to take up the sport.
Copyright 2020, TacticalNews.com