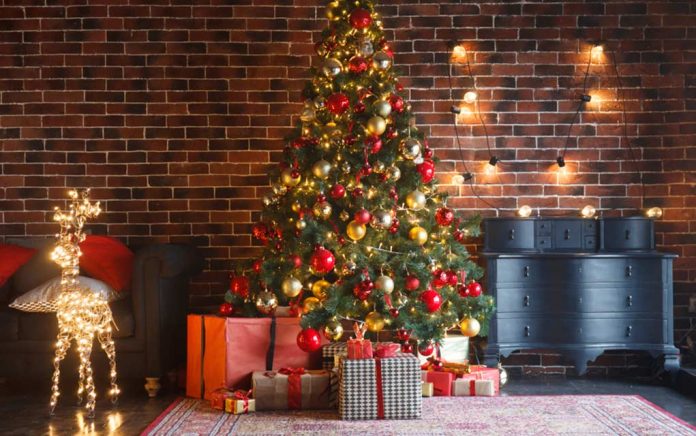 (TacticalNews.com) – It had been a perfect winter day. Nice, packing snow had fallen all morning, we'd built a snowman and the family was putting on the finishing touches while I went in to make some hot cocoa. Then it hit me: "What is that awful smell?" Almost like plastic was burning. Luckily, I saw it in time. Our Christmas tree was smoldering, and tiny flames were starting to appear. I grabbed the fire extinguisher off the kitchen wall and ran.
Some people never realize safety hazards associated with Christmas trees. KTVN Channel 2 News explains more:
The National Fire Protection Association says that, of the most recent years' data where Christmas trees started house fires, over 40% were due to electrical issues.
To avoid this issue check all light strands and extension cords for frayed, broken, or worn areas. Dispose of light strands with broken or cracked light sockets. Attach no more than three strands of lights together.
Never plug two extension cords together and make sure you aren't overloading extension cords or outlets, which can heat up and cause combustion. Extension cords should never be hidden under rugs or beneath furniture.
Always put live trees in a wide-based stand to avoid the chance of them getting knocked over by children or pets. Water daily to ensure the needles and tree don't dry out and cause a potential fire hazard.
Keep the tree away from all heat sources: vents, space heaters, candles, fireplaces, etc. If a live tree is not your choice, make sure your artificial tree is labeled fire-resistant. Lastly, test all smoke alarms and keep fire extinguishers within close proximity to the tree.
2020 has been a year of devastating issues, one right after the other. Do what is necessary to ensure your family enjoys a safe and happy holiday.
Copyright 2020, TacticalNews.com