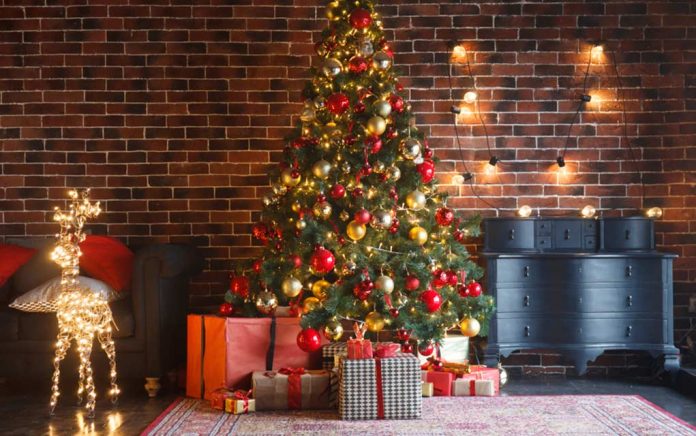 (TacticalNews.com) – For many, the weekend after Thanksgiving marks the time to put up the Christmas tree. From tinsel and garland to lights and ornaments, decorating the tree is a tradition that brings the family together. Unfortunately, most poeple don't realize just how dangerous these holiday decorations can be until it's too late.
The National Fire Protection Association says that, of the most recent years' data where Christmas trees started house fires, over 40% were due to electrical issues.
To avoid this issue check all light strands and extension cords for frayed, broken, or worn areas. Dispose of light strands with broken or cracked light sockets. Attach no more than three strands of lights together.
Never plug two extension cords together and make sure you aren't overloading extension cords or outlets, which can heat up and cause combustion. Extension cords should never be hidden under rugs or beneath furniture.
Always put live trees in a wide-based stand to avoid the chance of them getting knocked over by children or pets. Water daily to ensure the needles and tree don't dry out and cause a potential fire hazard.
Keep the tree away from all heat sources: vents, space heaters, candles, fireplaces, etc. If a live tree is not your choice, make sure your artificial tree is labeled fire-resistant. Lastly, test all smoke alarms and keep fire extinguishers within close proximity to the tree.
Copyright 2021, TacticalNews.com