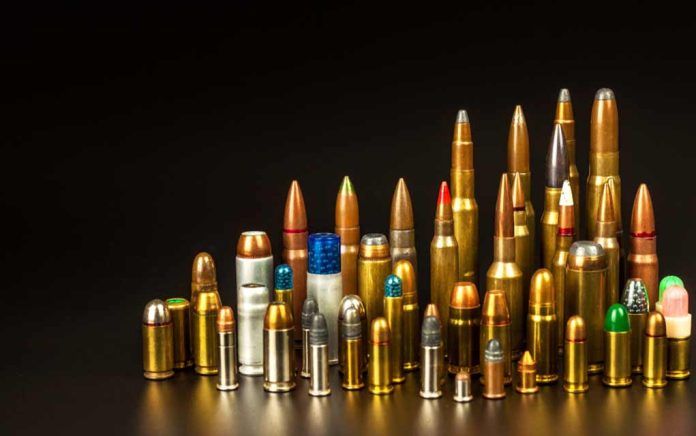 (TacticalNews.com) – Having spare ammo in your home or at the range is one thing, but taking extra ammo with you while hunting is a whole new game. Of course, someone could simply put ammo in their pockets, but that risks losing the ammo. Thankfully hunters have some options for bringing spare ammo to the field, thanks to Galco Gunleather.
The perfect companion for the Pocket Protector™, or just a great option for carrying extra ammo, Galco's Pocket Magazine Carrier is designed for pocket carry in pants or jackets.

Order today: https://t.co/svIzfWAcU3#GalcoHolsters #AmericanMade #Leather #magcarrier #2a #edc pic.twitter.com/bYwrB7af3U

— Galco Holsters (@galcogunleather) December 7, 2020
Safari Five
This cartridge wallet is designed to hold large cartridges needed to take down big game. The Safari Five is available in one size with individually stitched cartridge holders to store rounds ranging from .338 Winchester to .458 Winchester.
Double Rifle Six Pack
The Double Rifle Six Pack is designed in a 2x2x2 fashion and made to hold .450, .470, .500 Nitro Express, and other similar rounds on the belt. The Double Rifle Six Pack holds six big-bore double rifle rounds.
The Butt Cuff
The Butt Cuff includes reinforced stitching to prevent loop dimensions from changing and can hold between five and nine cartridges. The suede tongue and nylon lacing keep the cuff from coming off of the stock. The Butt Cuff is available in both left and right-handed models.
Stalker Cartridge Wallet
Ten rifle rounds can easily fit in this compact belt wallet. The Stalker Wallet comes in three sizes to accommodate cartridges sizes from .243 through .375 H&H and other similar rounds. It also features a compact design for maximum comfort and convenience.
These cartridge wallets would make any hunter happy and are ideal gifts for friends and family this Christmas season. Check out these other great stocking stuffer ideas and get them now while you can.
Copyright 2020, TacticalNews.com