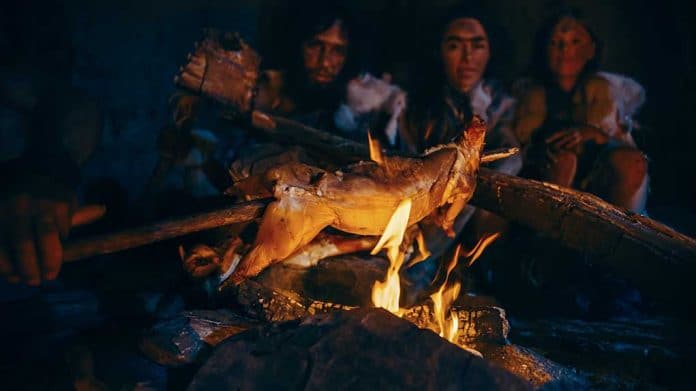 (TacticalNews.com) – Humans have existed for thousands of years. To think that only during a short amount of that time, we've had power and the ability to cook our food at a moment's notice. It wasn't always that way, and it won't likely stay that way in the future, so let's take a look at some Stone Age cooking.
The video above is a great example of using stones to boil water, which is important when drinking it in the wild. The boiled water could also be used to cook certain foods; roasts and stews are great morale boosters under the right circumstances.
The Stone Age was named that way for a reason. Humans were primitive and used stones as tools. You may be wondering how someone could cook with them. Well, there was still fire, and with the right stones, you can cook just like our ancestors would today. Take flat stones for instance. With a fire beneath them, you have the perfect griddle stove to fry a variety of foods on.
There is also the option of creating a spit roast. Set a pile of rocks or sturdy Y-shaped limbs on either side of your fire, place your desired meat on a firm skewer above the fire and rotate until fully cooked.
Of course, to cook anything, you'll need a fire. Thankfully, options are out there aside from rubbing sticks together. Check out how you can start a fire with a water bottle. Surely, it's better than rubbing sticks together!
Copyright 2021, TacticalNews.com