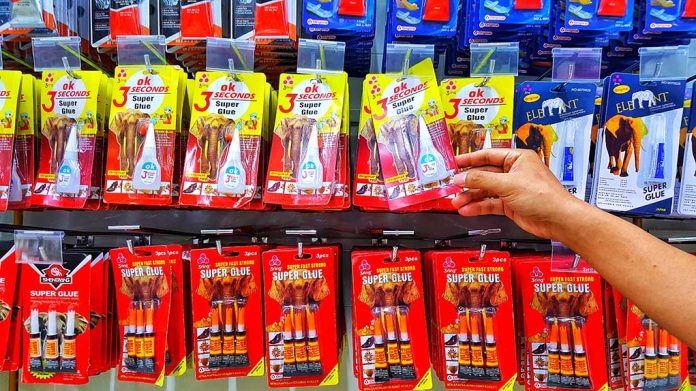 (TacticalNews.com) – When one thinks about super glue, the typical uses that come to mind are fixing glass and plastic items or doing craft projects. What most don't know, however, is that super glue is an incredibly useful survival tool.
One example, as shown in the following video, is to seal wounds:
While super glue can be used to seal some wounds,  it shouldn't be used on certain injuries, such as:
Facial wounds.
Deep, bleeding cuts.
Dirty wounds.
Animal bites.
Wounds that could be infected.
Beyond sealing wounds, super glue is also a great way to remove splinters. Simply put some superglue on the area then let it dry completely. Peel off the glue and the splinter will come right out.
The strong bonding of super glue also makes it a great tool for fixing survival gear that breaks down or even sealing off frayed paracord. In addition, it can repair holes in tents, shoes and even survival packs.
Super glue is but one of many everyday items that are shockingly useful in a survival situation. For instance, check out how you can use bandanas in a survival situation.
Did you know that super glue could be so useful for survival? Can you think of any other uses that weren't listed above? Reply to your email and let us know, we would love to hear from you!
Copyright 2021, TacticalNews.com