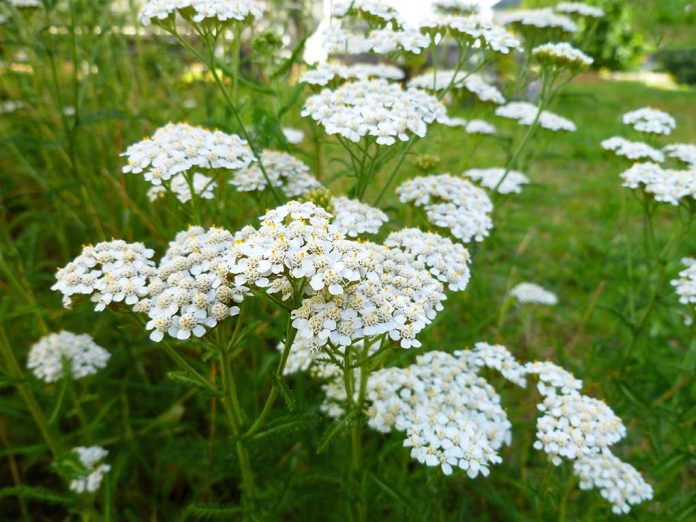 (TacticalNews.com) – Throughout history people have used various plants and herbs to help with different ailments. Some so much so, people bring them from other countries to share the wealth of their benefits. Such is the story of yarrow.
Dr. Mahalia Freed, ND explains more:
As seen in the video, this medicinal herb, dating back thousands of years, reportedly aids in the healing of wounds. Though likely safe for most people, those on blood thinners or preparing for (or coming out of) surgery, may want to heed caution when using as it may increase the risk of bleeding.
Yarrow is easy to grow and even easier to harvest. All parts of this herb are said to contain medicinal properties, such as:
Anti-inflammatory
Diuretic
Lowers blood pressure
Promotes sleep
Reduces anxiety
Treats pneumonia
One study even suggests it has antispasmodic properties and can help to relieve issues like that of irritable bowel syndrome.
Those of us with a green thumb will find that yarrow, a perennial, can be easily grown in any garden. Just take care to prune it back so it doesn't take over. Preferring full sun with loamy and sandy soil, this herb doesn't need fertilizing unless you want overenthusiastic growth.
Looking for other medicinal plants to grow on your homestead? Check out the moringa tree, otherwise known as the Tree of Life.
Do you know of any other plants that are said to have medicinal value? Reply to your email and let us know, we would love to hear from you!
Copyright 2021, TacticalNews.com