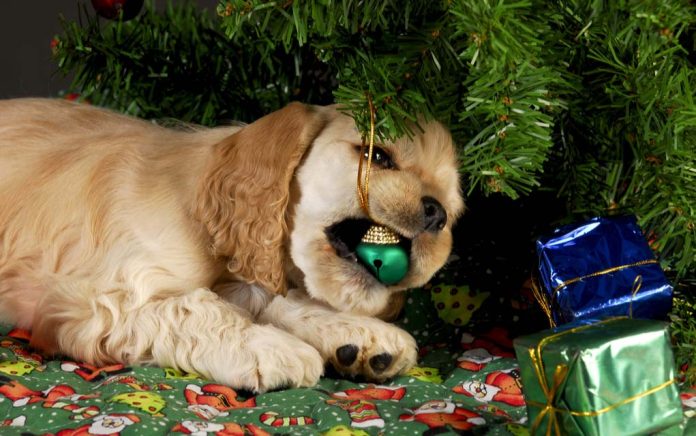 (TacticalNews.com) – The holidays are just around the corner, and that means it's time for friends and family to come together for Christmas and New Year's celebrations. Some family members who walk on four legs may get into trouble during the holiday season if we don't keep an eye on them. There are several items that are harmful to our furry friends that could result in injury or death.
#1: Candles
Candles are great for setting the tone of the holidays with their ambient light and light fragrances, but for a pet, it's a new toy for them to look at or play with. While this may seem harmless, it can pose numerous dangers.
Curious noses and paws can be burned, the candle could be knocked over and cause a fire or the pet themselves may catch on fire. If you do light a candle, make sure to supervise your four-legged family.
#2: Salt Dough Ornaments
Many families celebrate by doing crafts such as gingerbread houses and homemade ornaments. While salt dough ornaments can be fun to make with your family, raw dough can be deadly for your pets. Keep it out of reach and watch for dropped scraps on the floor to keep your furry friends from sneaking in bites behind your back.
#3: Wrapping Paper
Wrapping paper is a fun way to hide the identity of our gifts, all while making them look nice. Our pets may see this wrapping paper as something to play with or even snack on. While paper itself is harmless, it can block an animal's digestive tract, causing complications. Make sure you keep your pets from chewing on wrapping paper this holiday season and the many more to come.
Christmas is a time to bring joy and enjoy the company of your family and friends, those on two legs and four. Check out this holiday tip to avoid Christmas going from celebration to tragedy.
Copyright 2020, TacticalNews.com