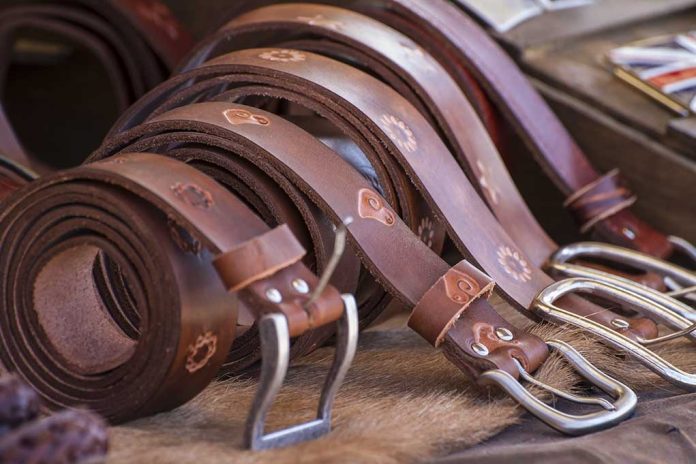 (TacticalNews.com) – People use belts every day to help keep their pants up, but these hip-huggers can serve multiple purposes. Stick around to find out how useful that strap of leather around your waist can be.
As the video demonstrates, a belt can work as an improvised weapon, which could come in handy should you ever get caught off-guard. Belts can also be lifesavers; should someone get caught in a body of water. As long as you can get close enough to the water, you can use the belt as a lifeline to save someone.
A leather belt can help keep your knives sharp by doubling as a strop. Belts can also be used for:
Improvised tourniquets
Straps or longer handles for buckets
A sling
Rope
A potholder
A way to carry firewood
A means of hanging food off the ground and away from critters
As you can see, these inexpensive items can make the difference between life and death. Disaster can strike anytime and anywhere, so you need to be ready to use whatever you can to survive. Check out how you can survive with just the items you have on your person.
Do you know of any other unusual ways to use a belt for survival? Did you find this article interesting? Reply to your email and let us know! We would love to hear from you!
Copyright 2021, TacticalNews.com