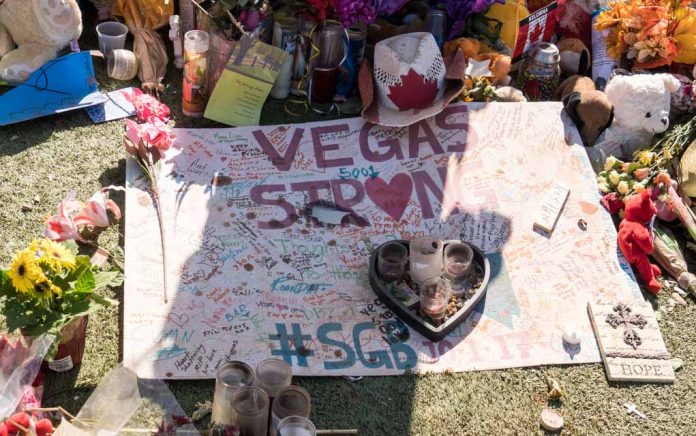 Mass shootings are much rarer than Liberals want you to think, but they do happen — and if you're caught in one, it's an extremely dangerous situation. To maximize your chances of survival, you need to react smartly and decisively. What you do when the shooting starts can make a huge difference to the odds of making it out alive. Here's what you need to do.
Don't panic. Easy advice to give, but a lot harder to follow. As soon as the shooting starts your body will flood with adrenaline and the fight-or-flight reflex will kick in. You need to stay focused and in control. If you let panic take over you'll instinctively do the wrong things.
Don't flee. When people realize what's happening, there will be a rush for the exits. Don't join it. The shooter wants to cause mass casualties, and they'll be drawn to clusters of targets. If there's any congestion at the exits, that's what they'll become.
Take cover. Instead, look for the closest cover and get behind it. Be aware of the difference between cover from view and cover from fire. A room divider can conceal you, but won't stop a bullet. Nevertheless, if all you can see right now is cover from view, use it.
Look for an escape route. Is there a clear exit nearby? If there's a way out that you can get through as soon as you reach it, that's your goal. Get there — but get there sensibly.
Plan your route. Before you leave cover, identify the next cover you're going to use. Don't jump up, start running and hope for the best — know where you're going.
Sit tight if you have to. If you can't see a way out, stay in cover. Don't start wandering around looking for an escape route. Only move in short, fast rushes, from cover to cover or from cover to an identified, clear exit.
Don't seek confrontation. Even if you're carrying, don't go looking for the shooter. You might get the drop on them and stop the crime — or you might get mistakenly shot by the first cop to reach the scene. Even if you do find the shooter, they have an excellent chance of shooting you first.
Don't look dangerous. If you're carrying, and don't have the shooter in sight, leave your gun in its holster — if it's in your hand, either the shooter or the police are likely to shoot you on sight. Are you carrying openly? This is a good moment to regret that choice.
Fight if you have to. If you can't avoid a confrontation, fight. Pleading won't help, so apply every bit of violence you can. If you have a gun, act decisively. No messing around yelling "drop it" — just draw, fire, and as soon as the shooter is down, drop your weapon.
If you don't have a gun, use anything at hand. Throw things. Strike with chairs, bottles or whatever. It's better than nothing. If you manage to disarm the shooter, get rid of the gun immediately – throw it behind you. Do whatever it takes to get it out of the shooter's reach.
Stay alert. Note everything you see and hear. How many shooters? What weapons? What's the pattern— deliberate fire, rapid shooting or automatic bursts? Any sign of explosives? Are there casualties? First responders can use this information, so if you can get out and talk to them you can help their response.
Mass shootings, while not extremely common, do happen. Being alert and aware of your surroundings, and being prepared to act accordingly are all equally important. Armed with the above knowledge, you stand a better chance of surviving.
Copyright 2019, TacticalNews.com