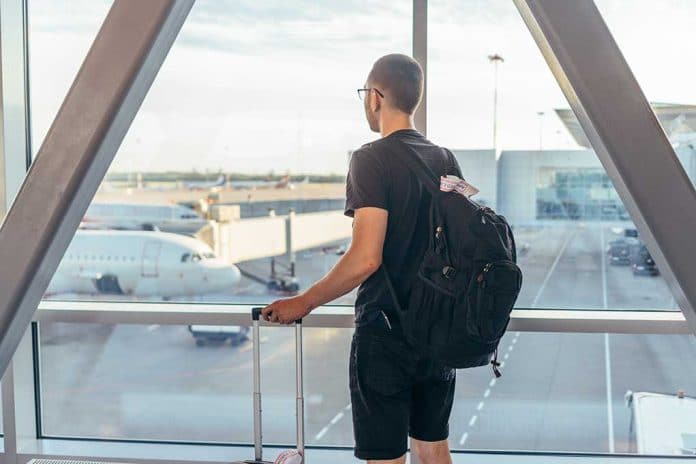 (TacticalNews.com) – Many people enjoy traveling and seeing different parts of the country or the world. Sometimes driving isn't a viable option, and you need to fly to your destination. For many, this isn't a problem. However, it could present some issues for a prepper.
In the video above, Coach Helder explains how he carries a tactical pen onto a plane. Many airlines do not allow tactical pens on their airplanes. However, most allow them in your checked bags. Every airline is different, and you should contact them ahead of time.
As a prepper, you will also need to familiarize yourself with Transportation Security Administration (TSA) rules. For instance, it doesn't allow you to carry firearms, knives, ammo, and other potential weapons onto a plane. You can transport them in your checked luggage in most instances, but some limitations do apply.
Fortunately, there are plenty of prepper items you can legally carry onto a plane, like duct tape, rope, bottles, and the like. If you're not sure about a particular item, you can check the TSA website.
You need to keep your wits about you when traveling to new places. Be sure to check out how to identify and avoid dangerous areas.
We aren't advocating you take prohibited items onto a plane. You do so at your own peril. If you aren't sure about an item, your best option is to place it in a checked bag and advise agents of its presence when checking in at the airport.
Do you have any survival items you keep with you when traveling? Reply to your email and let us know, we would love to hear from you!
Copyright 2021, TacticalNews.com