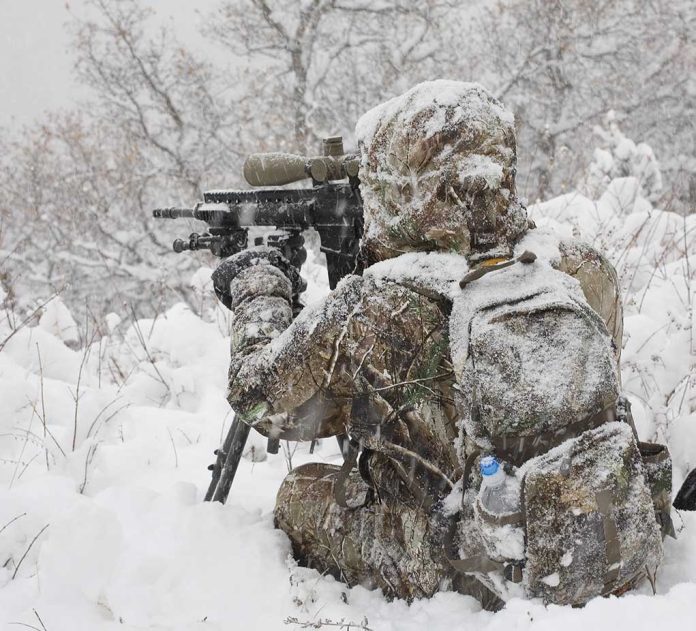 (TacticalNews.com) – Winter is upon us, and with that comes some severe weather conditions. Of course, not everyone is dedicated or crazy enough to hunt in extreme temperatures. However, for those who are thinking about it, these tips will likely be handy to have.
These tips don't only apply to hunters. They also apply to anyone planning on firing their gun in the cold of winter. Aside from the obvious suggestion of dressing warm, there are other tips for shooting in cold weather.
The first is to use a thinner lubricant on your firearm or perhaps a dry graphite powder to keep things running smoothly. Thicker lubricants and oils can cause your gun to freeze, which may result in losing all functionality until it's thawed.
Another problem stems from transporting a firearm from warm temperatures to frigid outdoor temps. Your scope lens can fog up due to condensation making it difficult to use the scope. To get around this, simply store your firearm at the same temperature you plan to shoot in or give it time to adjust to the weather before firing it.
Winter often means snow, and that brings its own problems to shooting. Your scope or muzzle can easily become packed full of snow, which can be troublesome. To avoid problems, use lens covers and only remove them when you're ready to fire, and be sure to check for any obstructions in the barrel regularly.
Check out the advantages of using a ground blind and see what all the craze is all about.
Copyright 2021, TacticalNews.com