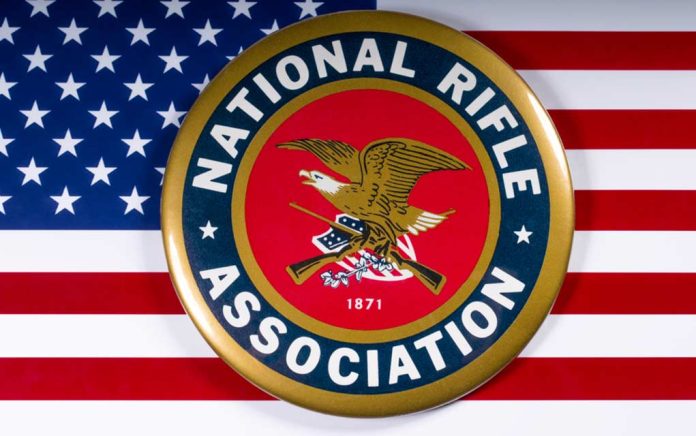 (TacticalNews.com) – When the United States Constitution was written, our Founding Fathers knew protecting the right to keep and bear arms was imperative. In the 2020 election cycle, their vision is more important than ever. The Democratic Party seeks to diminish our Second Amendment rights. Thankfully the American people have the power to stop them in their tracks.
"In order to make sure Americans' 2nd Amendment rights continue to exist, we need every gun owner, old and new, to cast their ballot in November for candidates who will uphold the Constitution and protect the individual right to keep and bear… @TaurusUSA https://t.co/VR7gLIOb2j

— NSSF—The Firearm Industry Trade Association (@NSSF) September 28, 2020
The National Shooting Sports Foundation (NSSF) proudly announced on September 1 that they received the largest sum of money ever donated to their #GUNVOTE voter registration and education campaign. The firearm company Smith & Wesson contributed a whopping $500,000 to the campaign.
President and CEO of Smith & Wesson, Mark Smith, expressed his pride in donating to the campaign. Smith stated that he was proud to contribute to the campaign and everything it stood for — educating voters on how their choice at the polls impacts the future.
As it turns out, Smith & Wesson caused a snowball effect for the month of September, with many others following their lead.
Sig Sauer contributed $250,000, representing their belief in the efforts
Hornady Manufacturing matched the initial donation of $500,000
Browning Arms Company and FN America assisted with $50,000
Davidson's, Inc. felt fortunate enough to give another $50,000
Beretta and Taurus USA gave another $100,000 each
Benelli USA stepped in and gave $100,000
The election is a little more than 30 days away, and roughly five million potential voters are first-time gun owners. It's doubtful they'll want to have to give up their recent purchases, especially with what's happening in America right now. Our Founding Fathers knew a time like this would eventually arrive, which is why they gave us the Second Amendment.
If you happen to be one of the numerous first-time gun owners, it is important to learn how to handle it properly. For information on how to break in a new gun, click here.
Copyright 2020, TacticalNews.com