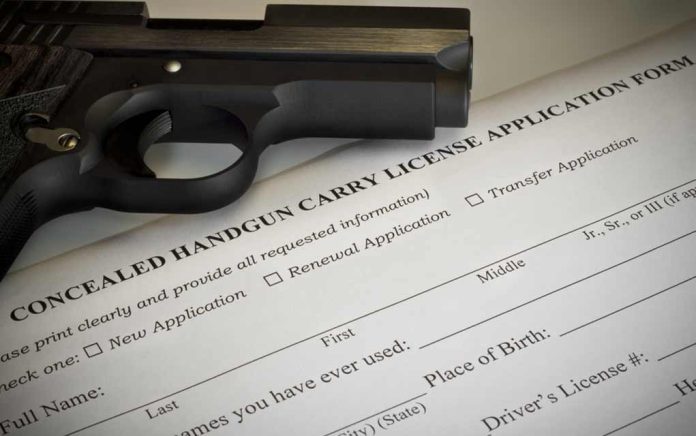 (TacticalNews.com) – When people ask why we defend the Second Amendment, we typically say because it's our right given to us by the founding fathers and the Constitution. However, it's been turned into more of a privilege by many states through mandated licensing and permits. Now, maybe people will understand why gun rights advocates get upset about gun laws.
https://twitter.com/yagerglass/status/1329444324132741120
Nantucket, Massachusetts, placed a suspension on Firearm Identification Cards (FIDs) and License To Carry permits (LTCs) application acceptances. The Nantucket Police Department announced it on Twitter on Wednesday, November 18.
According to police officials, the suspension came after employees involved in processing the applications for the cards and permits expressed their concerns regarding safety protocols in the wake of the pandemic.
However, there's an important catch for gun owners. In the state of Massachusetts, it's illegal to carry a firearm for self-defense or transport one under certain circumstances without an FID or LTC. So, law-abiding citizens are effectively being denied their constitutionally protected right to bear arms due to the termination of application processing. This apparent violation of their Second Amendment rights also has the potential of putting them in danger in the absence of an ability to obtain an FID or LTC.
Despite the fact it scored several major court victories in 2020, the Second Amendment also received several stunning blows. Additionally, gun control advocates introduced an unprecedented number of prefiled anti-gun bills in Texas earlier this week.
Copyright 2020, TacticalNews.com