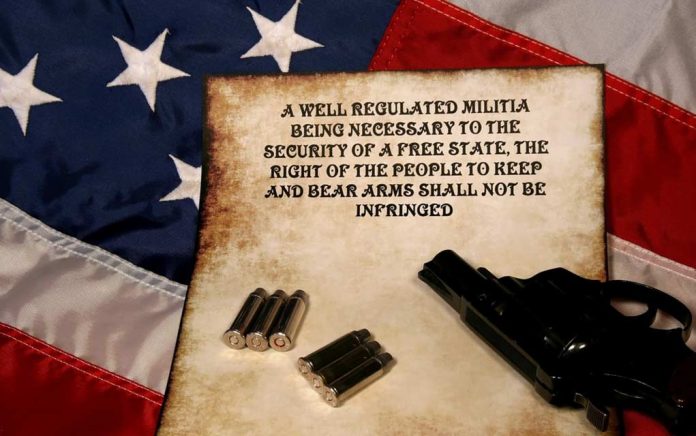 (TacticalNews.com) – Americans are looking at a future Biden administration, and if he gets his way, it'll be the end of the 2nd Amendment. Biden has voiced support for the 2A, but behind closed doors and on his website, you'll find him taking the exact opposite position. Despite his presidency not being legitimate until Inauguration Day, Biden and his team are getting a head start.
Biden's Pick for Deputy Chief of Staff Has Supported Forceful Gun Confiscation https://t.co/hZCOu3MJLO

— Tea Party Patriots (@TPPatriots) November 21, 2020
Jennifer O'Malley Dillion, Biden's pick for deputy chief of staff, pushed for the "mandatory buyback" of certain rifles as a campaign manager for Democratic candidate Beto O'Rourke.
The "assault weapon" ban that O'Rourke's campaign proposed is similar to that of Joe Biden's "End To Gun Violence" plan. On the Biden-Harris website, you can see that the Democratic duo plans to ban the manufacture and sale of high capacity magazines as well as "assault weapons."
The incoming administration has also called for the reduction of stockpiling of firearms and wants to restrict the number of guns a person can buy to one per month. These proposals are dangerous to the 2nd Amendment and the American economy due to the role the firearm industry plays.
Check out Biden's End To Gun Violence plan and see for yourself what we may be looking forward to in 2021. Fortunately, Biden is fighting an uphill battle as the support for stricter gun laws is at its lowest since 2016. Additionally, the events of 2020 have proven that Americans love their guns.
Copyright 2020, TacticalNews.com