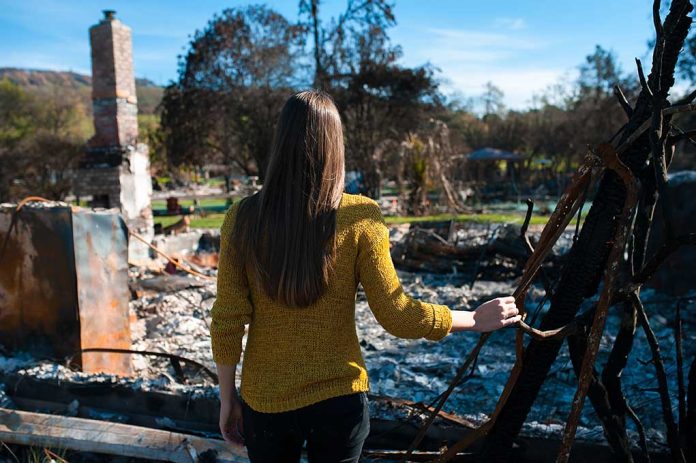 (TacticalNews.com) – As we all know, disaster can strike anywhere and at any time, which is one of the biggest reasons we prep. Most people prepare for a single event, which can be helpful, but you need to have extra items on hand for more than just one scenario. It's vital to be ready for events that may stack or come in waves.
Not only were we faced with a virus, but certain areas were struck by tornadoes and hurricanes — all while the economy took a serious hit. These are all possible SHTF cases and need to be taken into account when prepping. Make sure to have a way to stay informed, keeping up on where storm systems are. In the case of coronavirus or another disease outbreak, it's also important to know how many people are infected in your area as well as other regions.
Plan ahead. When the pandemic started, people knew tornado and hurricane season was just around the corner. For those native to these regions, safeguards were more than likely in place. Evacuation plans, hand-crank radios, alternative light sources, and backup generators would be included as common prepping staples. With today's technology, we have the ability to track and forecast certain weather patterns, which can also help us prepare.
Always stay stocked up on supplies as well; you never know when you'll be able to buy them next. We saw this problem at the onset of the pandemic when stores were stripped of toilet paper, sanitizer, and food, in some cases. A good plan is to have at least a few weeks' worth of food and water, although a year's worth is much more ideal.
Remember, at the beginning of the pandemic, items were flying off the shelves — a recipe for disaster if you haven't prepared for more than one event. Many people had stocked up on food and water as a simple formality, and most of them were caught off-guard when it came to masks, gloves, disinfectant, sanitizer, hygiene, and medical products.
Don't be the person who's scrambling to get supplies; get them while you can. Now, we understand that the idea of prepping can seem expensive, but we have ways to help you there too. Be sure to check out how you can prepare on a budget.
What preparations are you making to prepare for one or more disasters? Reply to your email and share your thoughts. We would love to hear from you!
Copyright 2021, TacticalNews.com