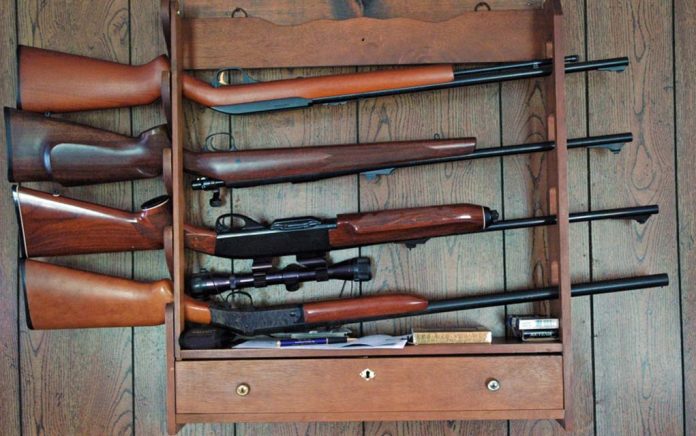 (TacticalNews.com) – Takedown rifles are like any other rifle, except for one crucial aspect — the rifle's ability to be taken apart or folded up to reduce its length significantly. These rifles are easier to conceal, transport, and carry than other kinds of rifles. Additionally, while many are chambered in .22LR, others still pack a punch. Here are a few takedown rifles to consider buying in 2020.
TNW Aero Survival Rifle
The TNW Aero is a diversity-lover's dream. Order it through the catalog with a blue, green, red, or black finish. The barrel and bolt can be changed in a standard order without tools and accommodates a pistol, 16-in, or 18-in barrel. This pistol caliber gun can also go between different calibers without the use of tools. Choose between 9, 10, 22, 37 and 45 mm. You can take a look at it on the 1:45 marker in the video below.
US Survival Henry AR-7
This rifle could easily be the best takedown rifle of 2020, except that its caliber may cause it to lose some points. However, its ability to be folded down and stored inside its waterproof stock is unrivaled. This .22LR rifle holds enough ammo for most emergencies and is so light it can literally float on the water when stored inside its buttstock.
Savage Model 42
The Savage Model 42 is unlike the other takedown rifles on this list because it can fire more than one caliber without requiring any modifications. This rifle offers a unique barrel combo allowing the operator to fire both .22LR and .410 ammo. Initially manufactured by Henry, armed forces used the Model 42 before the introduction of the Henry AR-7. A versatile weapon, the Model 42 allows the shooter to kill vermin and deer. It can also be used as an effective self-defense weapon.
KelTec SU16
The KelTec SU16 is chambered in 5.56 NATO, meaning it can also fire .223 Remington ammunition without any modification. The SU16 offers the power and punch to take down larger game than traditional .22LR takedown rifles. Additionally, its intuitive design allows it to fold in half for easy storage, and it includes a handguard that turns into a bipod. The SU16 combines all that is great between the larger 5.56 rounds and a traditional takedown rifle. Best of all, weighing in at only 5 pounds unloaded, this rifle is easy to carry.
There are plenty of other great takedown rifles, including the AR-15. In fact, the AR-15 has proven itself invaluable at saving businesses in the wake of months of rioting and looting at the hands of Black Lives Matter activists and Antifa members.
Copyright 2020, TacticalNews.com