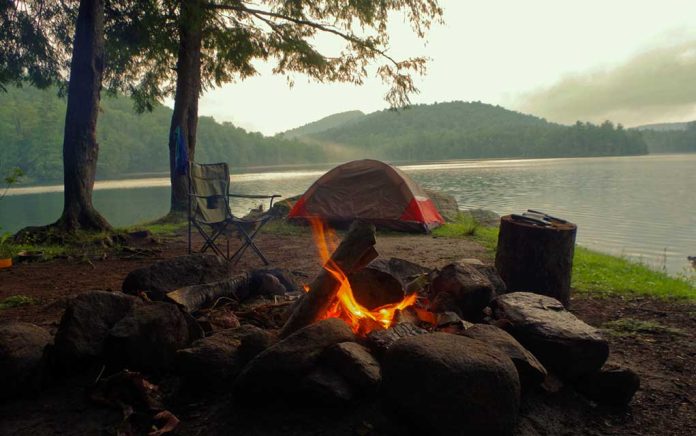 (TacticalNews.com) – Multitools are incredibly popular in the survival market. They're compact, collapsible, and portable for easy storage and transportation. Enter Aclim8's new Combar Survival Tool.
Features
The "Pro" version of this survival tool comes with a folding axe, a spade, a hammer, a knife and an easy-access saw embedded in the handle. The base model is a simple 3-in-1 axe, spade and hammer instead. A ruggedized exterior made from high-quality materials such as titanium, aircraft-grade aluminum, and reinforced plastic ensures longevity. Yet, it's somehow compact and lightweight enough to carry without strain, too.
Now, here's the drawback. Egonomics were not well thought out on this tool, and some people have complained about it being uncomfortable to use. Vibrations affect your hands when striking with the axe or hammer. Frustratingly, the handle design on the knife and saw are really not much better. The saw can cut through a tree, but often feels flimsy which makes it difficult to achieve a straight cut.
Pricing
Unfortunately, the price isn't much to write home about. At a whopping $600, it is easily one of the most expensive survival tools on the market. This high price point might make it unappealing to enthusiasts who can get the same result from buying separate tools. But they would be forced to sacrifice both space and weight if they choose this alternative.
Check it out here.
Conclusion
So, here's the skinny on this new Combar Survival Tool. The price is simply too high. Sure, it looks great, but the designers put looks over functionality and that's an issue. What you're really paying for the design and not a quality tool. The tool does do what it was designed to do, but it doesn't make it easy on the wielder. Hand and wrist pain are not only annoying in a survival situation, but could potentially lead to injuries. Plus, the knife's sheath is too tight. The idea is really cool, but the execution is lacking. For all of these reasons, we give it 5/10.
Proofread
Copyright 2020, TacticalNews.com