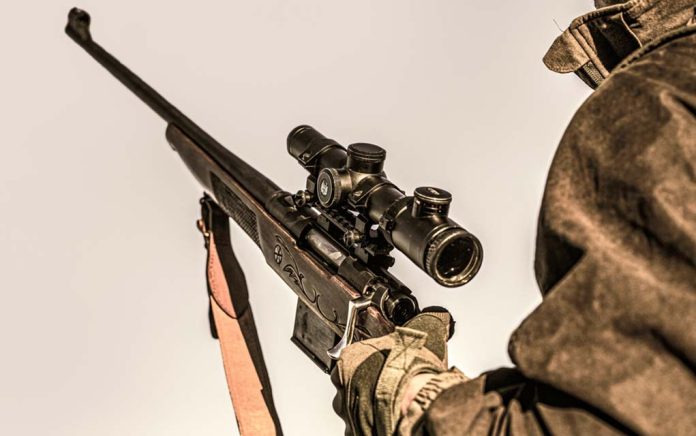 (TacticalNews.com) – Anyone who likes guns enjoys getting new ones. The military is no exception. Now, both the Army and the Marine Corps have been given the greenlight to acquire new firearms in 2021. They intend to purchase Multi-Roll Adaptive Design (MRAD) sniper rifles made by a trusted US Military supplier, Barrett Firearms.
In total, the Marines and Army will purchase nearly 800 new rifles costing just over $14 million. Barrett's MRAD is an excellent choice; it's designed to serve the operator as a centralized platform on which the sniper can adjust their caliber up or down as needed.
The MRAD rifle is based on a Barrett's 98B bolt-action rifle, which was popular earlier in the company's service. However, the most significant selling point of the Barrett MRAD is the ability to change cartridges using just one tool at the end-user level.
The ability to change calibers as needed allows the operator to make changes on the fly during a mission without needing an armorer. By reducing the number of platforms used by sniper teams and relying on a singular platform with the ability to change when required, Barrett managed to lower the cost of parts and maintenance.
Currently, the Marines and the Army are purchasing the MRAD rifle chambered in 7.62x51mm NATO along with the .300 and .338 Norma Magnum rounds and the conversion kits needed for each cartridge.
The military has sought to upgrade and improve since it began. This year has been a big year for the US military who has seen an increase in technology. Check out one of the military's upcoming improvements as they continue to stay ahead of the competition.
Copyright 2020, TacticalNews.com