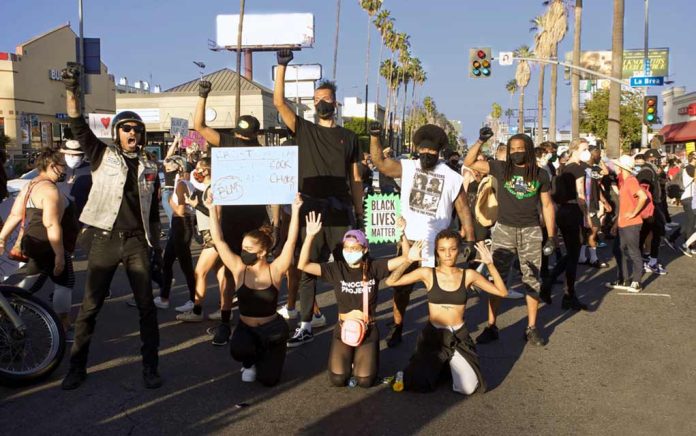 (TacticalNews.com) – The civil unrest pushing through the streets in America seems to have no end in sight. For over a month now, protesters and rioters have held a stranglehold on many cities, in many cases leaving ashes and fear in their wake. Now, they are moving from commercial areas into residential ones — and they're beginning to meet with resistance.
Black Lives Matter (BLM) protests took to the streets of a residential neighborhood in St. Louis, Missouri. In the Central West End, the protestors encountered an armed couple in front of their home, ready to act if necessary.
Under Missouri state law they have the right to stand their ground. While they may be justified in defending themselves, the manner in which they chose to do so does bring up some concerns. The woman in this case arguably has no business operating a firearm, at least not until she learns trigger-discipline — never have your finger on the trigger of a firearm unless you're going to shoot.
Protests breaking way into residential neighborhoods is cause for worry. Should riots break out in these areas, the risk of bloodshed is going to become a near certainty. Very few people are likely to stand idly by as their homes are burned to the ground and their children are threatened.
Copyright 2020, TacticalNews.com