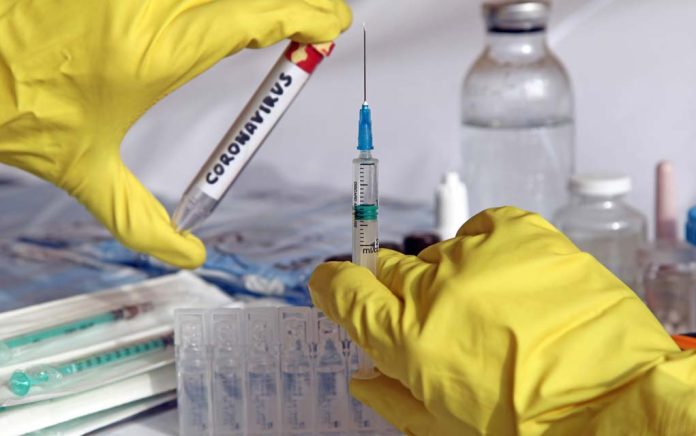 (TacticalNews.com) – Just last week Russia was accused of stealing coronavirus vaccine research. Security officials from the UK, US, and Canada claimed that Russian hackers were actively targeting vaccine research development facilities. Come to find out, members of Russia's elite have allegedly been given an untested vaccine — back in April.
As early as April, Russia began offering a coronavirus viral vector vaccine based on human adenovirus, a common cold virus, fused with the spike protein of SARS CoV-2 to select volunters

Last week, a phase 1 trial on some military personnel was completedhttps://t.co/YR1gqP1gcZ

— Scott Rose (@rprose) July 20, 2020
Billionaire tycoons, top executives, and government officials are included in the several hundred people that have received the experimental treatment. The vaccine, known as the Gamaleya vaccine is being developed by the state-run Gamaleya Institute.
According to Bloomberg, the practice is completely legal and hasn't been made public to avoid an overwhelming wave of participants. Bloomberg reported that it's not clear how participants are selected. Despite being monitored by Gamaleya and the results being recorded, they're not part of the official studies.
The experimental vaccine is being funded by the Russian Direct Investment Fund (RDIF) and backed by the military. A phase one trial was completed on Russian military personnel just last week according to Bloomberg. The common cold virus is being combined with the spike protein of SARS CoV-2 in an effort to stimulate an immune response.
Kirill Dmitriev, RDIF chief, stated that the third phase of trials will start August 3rd. The trials will include thousands of citizens within Russia, Saudi Arabia, and the United Arab Emirates. There is potential for the vaccine to be distributed nationally in September.
Copyright 2020, TacticalNews.com