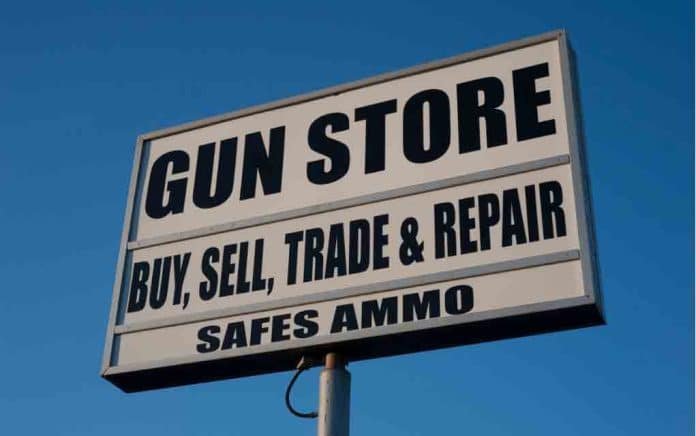 (TacticalNews.com) – As social distancing guidelines began to grip the country, gun shops found themselves in a legal fight to be considered "essential" businesses.  While the Department of Homeland Security did finally cave in and allow gun shops to be considered essential, many store owners found themselves struggling to operate within both their normal legal constraints and the new social distancing guidelines.
Recognizing the cry for clarification, the US Bureau of Alcohol, Tobacco, Firearms and Explosives (ATF) issued new guidance on Friday, April 10. The ATF gave legally operating gun shops the ability to offer "drive-up" or "walk-up" services at their windows or doors. They may also use tables or booths located outside of the federally licensed business location, as long as they remain on the premises. This clarification gives shop owners the ability to collect the data they need to verify customer identities, complete application paperwork, take any necessary payments, and deliver products.
There are no changes to any waiting periods, background check guidelines, or licensing requirements. The agency has also made it clear that all business must take place in an area where the ATF can gain entry in the event of a needed inspection.
Gun control advocates fear allowing the continued sale of guns will foster violence and further tax our already struggling hospital systems. The gun lobby has made their position clear, though – we all have the right to exercise our constitutional rights. 
Copyright 2020, TacticalNews.com