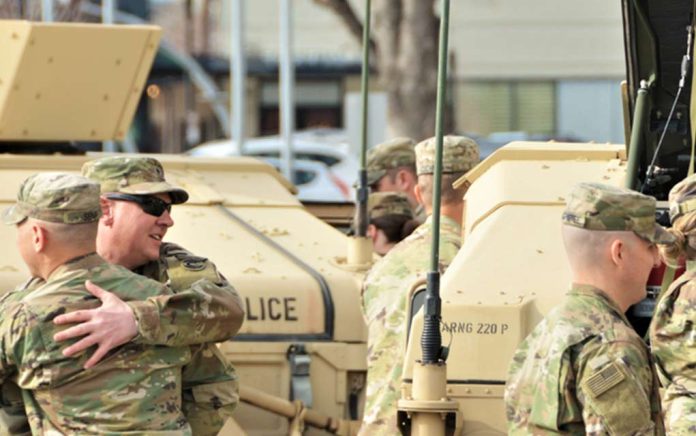 (TacticalNews.com) – Americans have wanted our troops out of the Middle East for quite some time, and thanks to the Trump administration, some of them are finally getting that chance now.
About half of the US troops in Iraq are looking to leave and come back to the states with a similar cut set for the troops stationed in Afghanistan in November. Marine General Kenneth McKenzie, commander for US Central Command, announced the decision to visit Baghdad on September 9.
The decision also comes as President Trump has denounced the US' involvement in the Middle East and Afghanistan's long-running wars.
Breaking: U.S. military to cut in half US troops deployed in Iraq, as Trump seeks to make good on campaign promise. | Just The News https://t.co/PNpuBCqpFK

— John Solomon (@jsolomonReports) September 9, 2020
Gen. McKenzie's plan acts as a catalyst for the ongoing drawdown in Afghanistan. The goal is a reduction in troops from 8,600 down to about 4,500 by late October or early November.
McKenzie told reporters that the US needs to maintain some sort of presence in the Middle East, specifically Iraq and Afghanistan, to aid in the fight against ISIS.
Drawdowns will be based on needed capabilities and not on the number of troops. McKenzie noted that these judgment calls ultimately fall on the Commander in Chief, President Trump.
The president campaigned on reducing troop levels in the Middle East. You can add that promise to the growing list of others his administration has kept.
Copyright 2020, TacticalNews.com