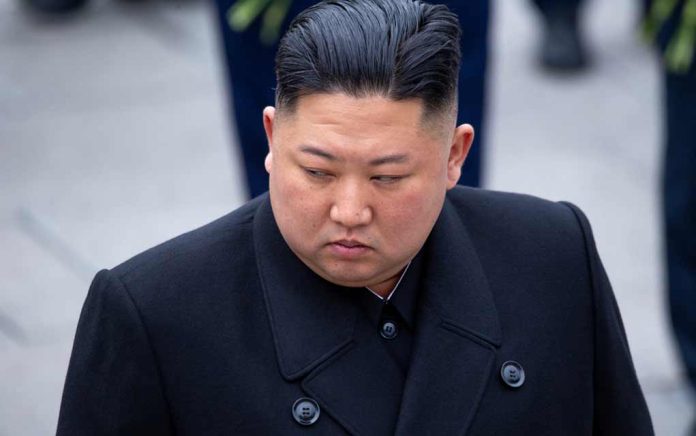 (TacticalNews.com) – North Korea knows how to make an announcement and get the greatest impact they can, whether it be within its borders or abroad. Tensions have been high between several countries, likely due to the coronavirus. North Korea has used this opportunity to show it's not going to back down.
"With our reliable and effective self-defensive nuclear deterrent, there will be no more war on this earth."

North Korean leader Kim Jong Un said he believes his country will no longer need to fight wars because its nuclear arsenal guarantees its safety. https://t.co/YXbr2esvWy

— CNN International (@cnni) July 28, 2020
Kim Jong Un, North Korea's leader, stated that he believes his country will not have to worry about fighting wars. Its safety is guaranteed by its nuclear arsenal. In his speech to veterans on the 67th-anniversary armistice that virtually ended the Korean War, Kim stated that their nuclear weapons allowed North Korea to defend itself.
This falls right into the country's narrative that its need for nuclear weapons is strictly defensive. However, many believe the presence of nuclear weaponry will only invigorate Pyongyang, allowing for more hostile policies. It would also act as a deterrent to adversaries from reacting to the low-level aggression.
The nature of why North Korea is adamant about having nuclear weapons doesn't matter. Kim's speech on Monday proves it will be difficult to denuclearize the regime. Pyongyang believes it needs the nuclear program to survive. It would be like trying to take food from a starving wolf.
Leaders in North Korea have suggested that they're open to a second summit with President Trump. Though now, the chances are slim. Kim's sister, Kim Yo Jong, has also stated that the US would need to change its strategy if any hope to reach an agreement was to be made.
Copyright 2020, TacticalNews.com