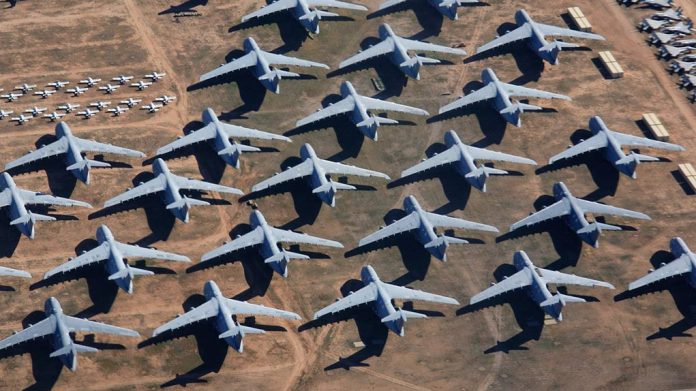 (TacticalNews.com) – The United States Air Force (USAF) has been looking to retire certain aircraft to free up its budget and to upgrade its tech. This is fine if you have a replacement available, but the USAF doesn't have a viable replacement for this legendary fighting plane..
Lawmakers Move Once Again to Rescue A-10 Warthog from Retirement https://t.co/22kERLZMdj

— Military.com (@Militarydotcom) June 12, 2020
The A-10 Thunderbolt II, commonly known as "Warthog" or simply "Hog," has been on the USAF retirement list for at least the past five years. Lawmakers, however, have other plans. They've denied and delayed the retirement of more than 100 aircraft.
In the committee's version, the fiscal 2021 National Defense Authorization Act (NDAA) "prohibits the divestment of aircraft until the minima are reached" to ensure combat readiness. The Air Force needs to have a baseline level of aircraft ready to go, so some older planes are remaining in service for the time being.
Despite the argument regarding how many aircraft the USAF should retire in the coming years, hundreds of A-10s received new wings — or upgrades to their current ones. The A-10 isn't the only aircraft that was saved by lawmakers; the USAF looked to retire 30 older-model KC-135 stratotankers and KC-10 Extender refueling aircraft.
Lawmakers further propose that any divestment of intelligence, surveillance, and reconnaissance aircraft used by the Special Operations Command should be prohibited.
A Republican Senator from Arizona (and Former USAF Col.) Martha McSally (R-AZ), stated the A-10 has the ability to fly well into 2040 and she intends to keep them in service. She also asked why the USAF would replace something that doesn't have a suitable replacement.
Copyright 2020, TacticalNews.com