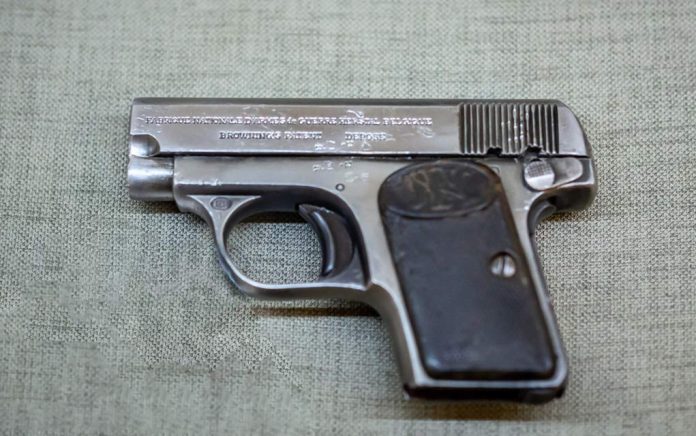 (TacticalNews.com) – Some guns earned permanent positions as legends in the firearm community, such as the 1911. However, the 1911 isn't the only legendary handgun to emerge at the beginning of the 20th century. Six years before the 1911 made its debut, there were other guns such as the Colt 1908 and the FN M1905.
— Guns.com (@Guns_com) October 22, 2020
Dieudonne Saive, a famed Belgian firearms designer, aided in the revamp of the FN M1905. He went on to modify the gun to both lighten it and improve its design. To accomplish this feat, he changed the safety from the grip to a thumb-operated safety, lightening the weapon. The thumb safety also acted as a slide lock improving it.
The gun weighed in at slightly over 9 ounces and from 1931 onward was known as the Baby Browning. The Baby Browning gained popularity quickly when the Browning Arms Company began selling it after 1954. However, despite selling 42,000 Babies, Browning halted production of the firearm after the passage of the Gun Control Act of 1968. Now, the Baby Browning, once a famed vest-pocket carry, can only be found as a collectible.
Some guns have been around for decades and continue to perform as reliably as ever. For instance, check out these WWII guns that make excellent home defense options and see for yourself why they reached legendary status.
Copyright 2020, TacticalNews.com