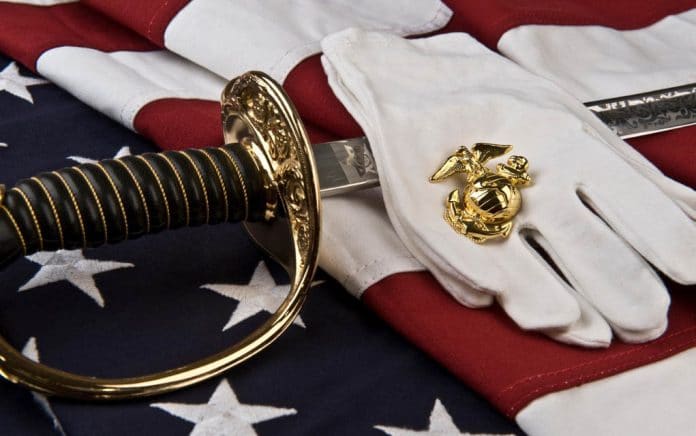 (TacticalNews.com) – The Confederate battle flag is a historical symbol that has long been cast in a bad light. Some people claim it stands for heritage and State rights, while others claim it represents hatred and bigotry. Regardless of one's opinion, recent events have led the United States Marine Corps to make a decision to remove the battle flag.
Today, the Marine Corps released guidance on the removal of public displays of the Confederate battle flag.

MARADMIN 331/20: https://t.co/WLW4m70LW1 pic.twitter.com/TKoYJUL7Vo

— U.S. Marines (@USMC) June 6, 2020
The Rebel Flag, also known as the battle flag for both Virginia and Tennessee, is not the actual Confederate Flag. The flag is largely called the Confederate Flag, but was never flown over state capitals during the Confederacy. It may have held a place in historical museums had it not been adopted by the Southern Dixiecrats and the resurgent KKK.
Even still, there is a valid argument that the flag could be seen as a representation of pride in heritage. Based on Pew Research Studies from 2011 and 2015, there was little change in the fact that most Americans have a neutral reaction to the Rebel Flag.
Despite the flag's historical aspect, the USMC has decided to not allow the Rebel Flag or any representation of it on base, or in public areas. This includes anything with the flag on it, whether it be coffee cups or bumper stickers.
Commandant Gen. David Berger first gave a directive to have the flag removed in February. Gen. Berger expressed his opinion that symbols that provoke division are not good and that the flag doesn't help marines work as a team. The flag is protected by the First Amendment in public, but the military controls what's able to be displayed in its bases.
Copyright 2020, TacticalNews.com