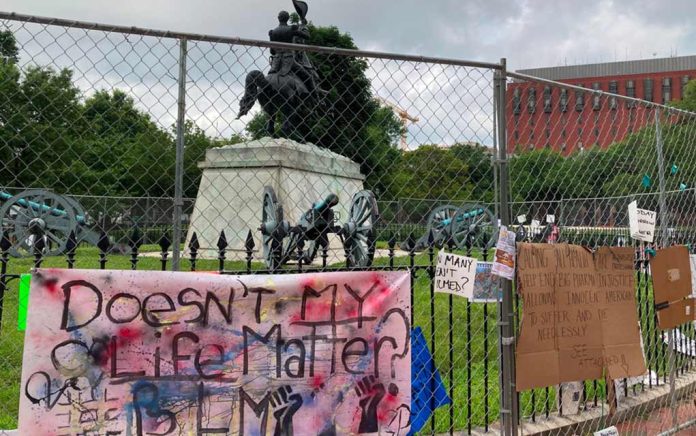 (TacticalNews.com) – The National Guard has been deployed already in 2020 due to the coronavirus. With protests and riots erupting in many cities across the nation, they had also been called upon to assist law enforcement. Now, the National Guard is being called upon again to further assist law enforcement.
https://twitter.com/Hoya97/status/1276171029384216576
Several statues and monuments have either been vandalized or torn down by protestors. President Trump has not taken these events lightly, stating he has authorized the arrest of anyone caught vandalizing federal monuments and statues. He clarified it was a federal crime that carries a fine and possible prison sentence of up to 10 years. He added the authorization was to take effect immediately, and be retroactive.
In the wake of these events, around 400 unarmed National Guard personnel have been deployed to the District of Columbia. The Guard's activation is to aid the US Park Police in protecting local monuments and critical infrastructure. DC National Guard spokesman, Senior Master Sergeant Craig Clapper of the Air Force, stated the US Park Police are taking lead, adding that the National Guard is simply there for a supportive role. Clapper also noted that additional troops were on standby, and troops were being deployed to multiple locations. He also stated the duration of which the US Park police needed the assistance was unknown, and "depends on the updated situation."
Copyright 2020, TacticalNews.com