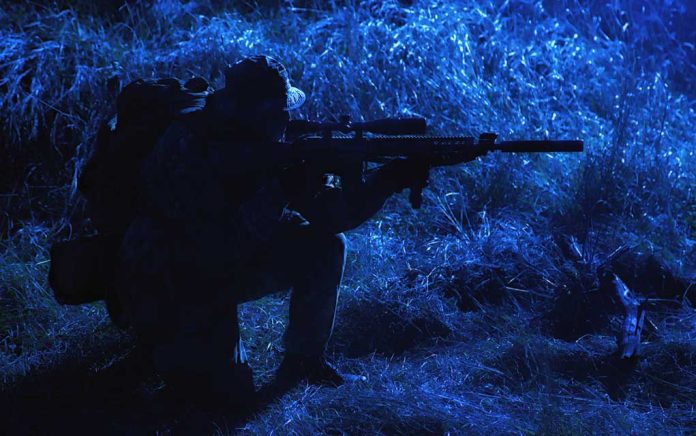 Reliable performance for military, law enforcement, hunters and gun enthusiasts.
Rating
★★★★★★★☆☆☆
(TacticalNews.com) – Whether you enjoy hunting, shooting competitively, or just like plinking targets down range, the new Vortex Razor is a sight for sore eyes. Warrior Poet Society member, John Lovell, breaks down what makes the Vortex Razor Gen III so great in this video:
Features
This Gen III scope is tough and reliable. You can drop it, beat it up, or even toss it and it will still give you an exceptional shooting experience. The 1-10×24 scope features anti-fog high quality glass for an impeccable sight even at 100 yards. A fast dial lets you adjust the brightness quickly, while the unit's shockproof and waterproof design keeps it durable.
A quick-throw lever is included in the box, so you can easily adjust the magnification of the sight from 1x to 10x. Of course, 1x is just about as close to the naked eye as possible.
"Sun's out guns out" is always fun, but the Vortex Razor HD eliminates the age-old issue of being blasted in the face with bright light when trying to shoot down range. It comes with an attachable sunshade that instantly adds length to the scope without sacrificing functionality. Plus, it boasts two reticle options: the EBR9 MOA or the M-RAD.
Pricing
The Vortex Razor HD 1-10×24 Gen III is a little pricey. Think of it as a more "hardcore" gun for hunters and true aficionados. The $2000-$2900 price point just isn't as nice for budget buyers as other options, which is unfortunate because it has a lot of potential. Still, if you're looking for all-out performance, this is probably the option for you.
You can check it out here.
Conclusion
There's no doubt the Vortex Razor is a force to be reckoned with. It has amazing features that can be applied to nearly any activity. We love the variable zoom and high-quality build because it truly gives you the potential to be the best. The only drawback is the price point, which might make some people search for another alternative. With that in mind, we give it a solid 7/10.
Copyright 2020, TacticalNews.com