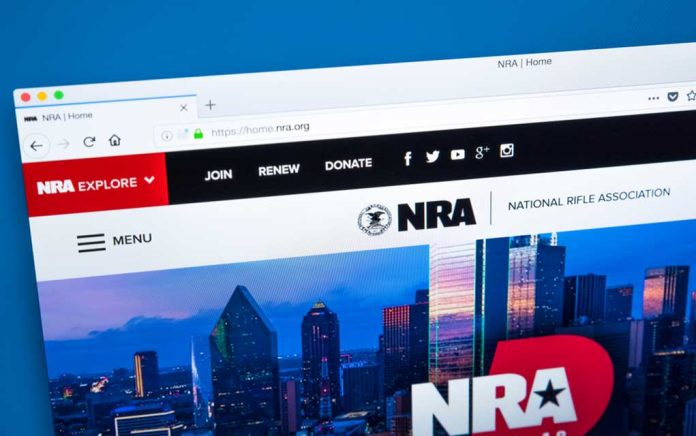 (TacticalNews.com) – When the National Rifle Association (NRA) first opened in 1871, they had a simple mission: "promote and encourage rifle shooting on a scientific basis." They later became deeply involved in Second Amendment rights advocacy, firearms safety training, and even supportive measures to improve access to firearms for the average American.
Now, the NRA is once again evolving to suit the needs of its members — this time, with a brand new website targeted to women.
EXCITING: @NRAWomen launched a new website today – https://t.co/xs1kwt2PZW! This pandemic hasn't stopped @KristyTitus from training to ensure she can properly defend herself!

Visit https://t.co/xs1kwt2PZW for resources for all firearm owners, hunters, and defenders of freedom. pic.twitter.com/HuAHSHBs1m

— NRA (@NRA) April 16, 2020
What makes this such an important shift is the fact that the NRA is widely seen as a "man's" organization. Launching NRAWomen.com helps the organization to combat this viewpoint and provide a more welcoming environment for all. But it also allows them to teach women about gun safety and give credit to the many great women who fight for Second Amendment rights.
Anyone who visits NRA Women will quickly discover a long list of resources, including news, reviews, and a convenient community forum for questions. The site also offers up tips, tricks, training, and tactics for self-protection — an admirable and important task given the current status of the world.
Of course, that isn't to say women weren't or aren't able to use the original NRA site. They always could and still can. But NRA Women feels less male-dominated; many of the resources are created by women, for women. Topics also cover a wider range of women-specific issues.
The NRA's new site proves that the organization values female firearms enthusiasts as well as a woman's Second Amendment rights. And if even one woman learns something from what they find there, we think it will all have been worthwhile.
Copyright 2020, TacticalNews.com