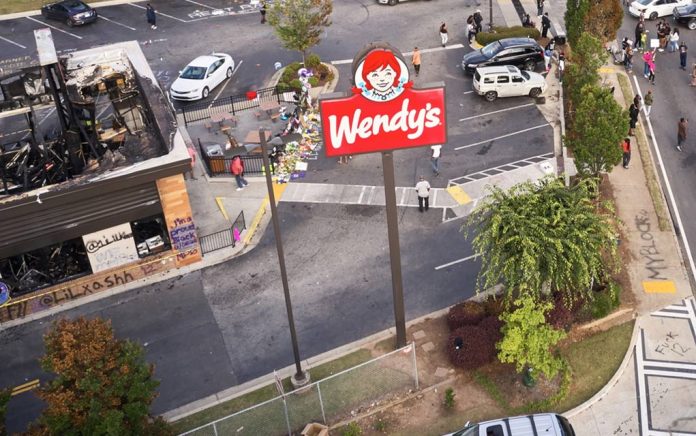 (TacticalNews.com) – The shooting of Rayshard Brooks was tragic. However, this time the officer who fatally shot Brooks is being charged with felony murder, which could result in severe consequences if convicted. In response, the police in Atlanta seem to have begun their own protest against the decision.
Text from APD officer:

"I can confirm the walk-off is real. Whole shifts have left and overnight shifts are refusing to come in"

— Joey Jones (@Johnny_Joey) June 18, 2020
Fulton County District Attorney, Paul Howard, charged Officer Garret Wolfe with 11 criminal charges. These include felony murder, which could carry a sentence of life without parole, or life with parole eligibility after 30 years. If deemed to be a malice murder, Wolfe could face the death sentence.
The other officer, Devin Brosnan, was charged with aggravated assault and violating his oath.
Following the decision by the DA, there was a higher than normal amount of call-offs by police officers. There have also been rumors of officers walking off the job and abandoning their zones, although those rumors have been deemed untruthful by the Atlanta Police Department.
Right now many Americans have a problematic relationship with police. Some say this is due to systemic racism, though there is no factual evidence to support this. It seems police officers have finally had enough.
This may be something we see more of as people protest to defund police departments. More and more officers are calling in sick in protest of the public's, and the government's, reaction.
Copyright 2020, TacticalNews.com