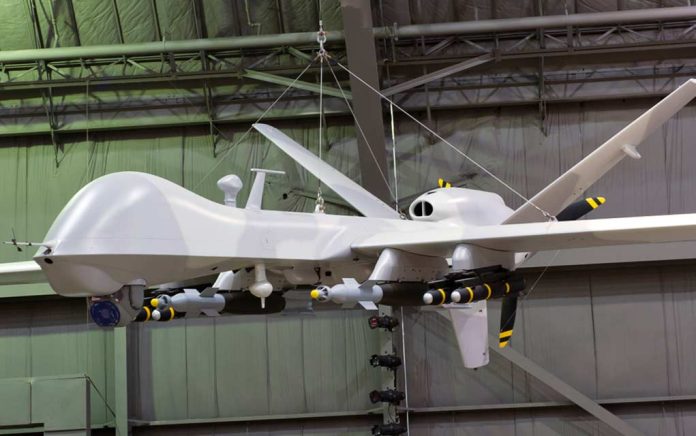 (TacticalNews.com) – The United States is the most powerful militarized nation on earth. It achieved and retained this position thanks to its ongoing efforts at improving and modernizing equipment. With tensions rising between the US and several other countries, it's a great comfort to the American people and those who serve their country to have this tactical advantage.
Army's New Target Tracking System Aims to Quicken Artillery Kills | https://t.co/ukW31J9icB https://t.co/VV5GGuUuLB #ai #ml #dl

— AI News Feed (@AINewsFeed) September 21, 2020
Modernization officials with the US Army hosted an armaments demonstration the week of Sept. 20. Drones, artificial intelligence (AI), and low-orbit satellite systems were used to showcase ongoing strategic efforts to reduce target tracking times.
The demonstrations were conducted at the Yuma Proving Ground in Arizona on Sept. 21 and 23. The goal was for artillery to identify, track, and fire on targets in less than 20 seconds.
The Army is also looking into using AI to enhance the decision-making process in humans. They are working to integrate robotics and soldiers as part of ongoing efforts to heighten soldier lethality.
Despite being the villain of many Hollywood blockbusters, AI is increasingly looking like a viable means of achieving a significant tactical advantage over America's enemies.
AI can help soldiers process data, acquire targets, and make snap decisions more efficiently. This integration of emerging technology with boots-on-the-ground soldiers can prove extremely useful in a world where even a split second can mean the difference between life or death.
Copyright 2020, TacticalNews.com