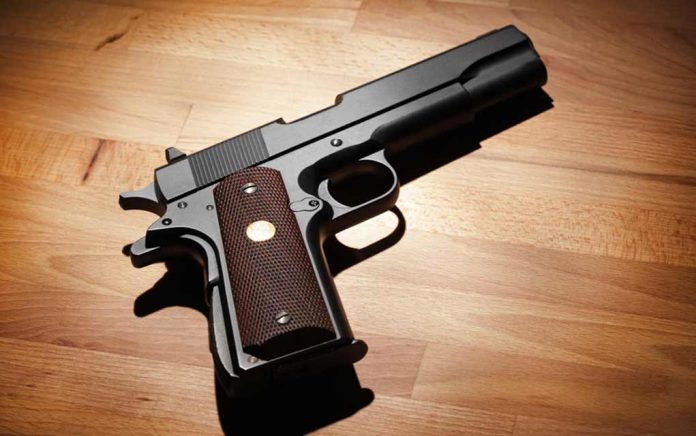 (TacticalNews.com) – While the 1911 Pistol has been around for over 100 years, the platform has become more modernized over time while remaining true to its original design. 1911s are known to be trusted by many for self-defense and were standard-issue military sidearms throughout several wars. So, it's nice to see a 1911 making headlines in 2020, 109 years after its debut.
Springfield Armory Introduces Ronin 1911 Pistol in 10mm https://t.co/ixna7fu9Up #gunnews

— Modern Survival (@ModernSurvival2) December 7, 2020
Springfield Armory announced a new line of 1911 pistols, and the good news is they're not overly priced. Coming in at an MSRP of $849, the Ronin 1911 offers a lifetime of durability and protection.
Springfield took the classic styling of the original 1911 and modernized it, making it appealing to younger gun enthusiasts. Through precise machining and the traditional quality and performance, the Ronin 1911 comes chambered in 10mm. It has an ammo capacity of 8+1, with the option of extended magazines available for aftermarket purchase.
The Ronin includes a beautiful two-tone finish with a skeletonized trigger and hammer, an upgraded beavertail safety, and classic wood grips. The Ronin 1911 is available in 9mm, 10mm, and the traditional .45 ACP.
If you're looking for a gun that's both beautiful and reliable, look no further than Springfield's Ronin 1911. Check out these classic WWII firearms that are great for home defense.
Copyright 2020, TacticalNews.com