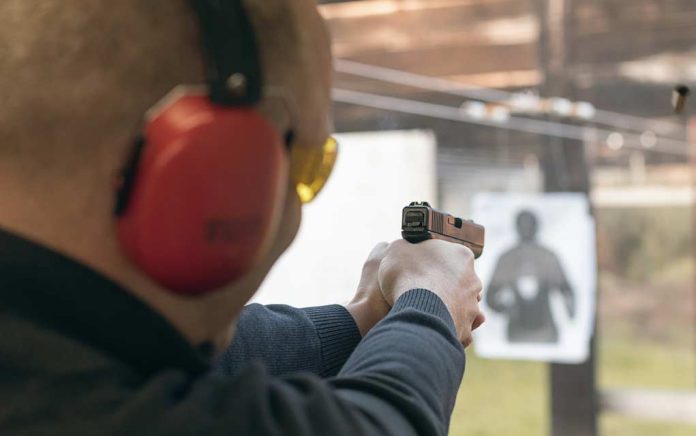 (TacticalNews.com) – While Taurus hasn't exactly carried the best name in the world of guns, it's really turned things around in 2019. Named the 2019 Handgun of the Year by Guns & Ammo, the Taurus TX22 is proof that this manufacturer can make quality firearms.
The TX22 is chambered in .22 caliber, making it lightweight and cutting costs on ammo. Most .22 pistols are not seen as defensive weapons, which is fine because they are more for fun. Make no mistake that you can still train and defend yourself with the TX22.
Taurus includes two 16-round magazines when you purchase the TX22. The rounds do stagger within the magazine, which causes malfunctions once in a while.
The magazine release is recessed, making it difficult for people with bigger fingers to eject the magazine. While most .22 handguns feel smaller in bigger hands, the TX22 seems to be a good fit for hands of all sizes. The grip is textured nicely, giving it great dexterity along with a manual safety switch just below the slide. We would have liked to have seen some indicators as to whether or not the gun's safety is on or off. The gun itself is rather accurate, even in windy conditions, providing nice grouping at 35 yards.
Taurus may still be trying to climb the ladder in the gun world, but the TX22 proves they can make quality guns at prices that aren't intimidating. For this reason, we're giving the Taurus TX22 an 8/10. While overall it's a great gun at a great price, it did have some hiccups. The way rounds stack in the magazine seems to cause a little bit of a problem, as well as the mag release being somewhat difficult to press. Although most people know that the safety is active when the safety lever is up, there should still be an indicator for inexperienced gun owners.
Copyright 2020, TacticalNews.com