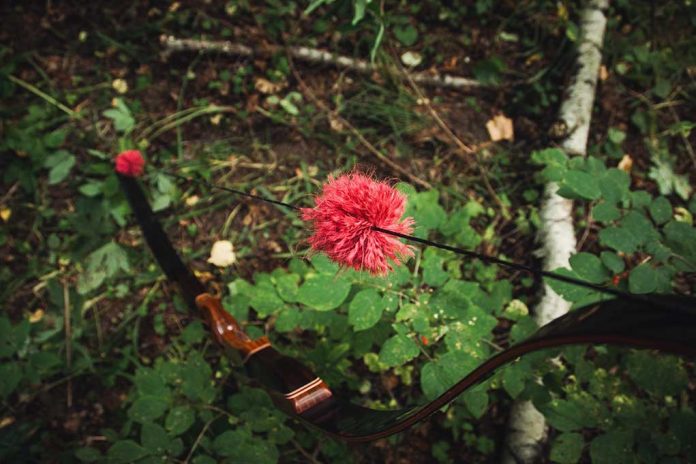 (TacticalNews.com) – Hunters and sportsmen alike can appreciate the tools of their trade for their unique qualities. Some prefer guns over bows and vice versa. However, anyone who calls themself an outdoorsman should appreciate the Fred Bear Custom Kodiak T/D bow.
Basic Overview
Despite passing away in 1988, Fred Bear is still an inspiration to many outdoorsmen and hunters. Fred's knowledge and connection with nature remind us what it means to be a hunter or outdoorsman. That's why the Fred Bear Custom Kodiak is so special.
Features
The Custom Kodiak is a takedown bow that earned it the T/D designation. It deserved it through its ability to have the limbs removed from the riser, making transportation easier.
Made of shiny black maple, this bow is beautiful, and its performance is every bit as good as its decorative features.
In addition to being easy to transport, its takedown construction also allows you to change the bow's draw, making it a useful "one size fits all" tool.
A bow this special doesn't come cheap, but it's not the most expensive option on the market. With prices ranging from upper $400 to mid-$800, these bows are built and sold to impress.
Conclusion
As good as they are, Fred Bear bows aren't the only good ones available on the market these days. Check these top 5 recurve bows of 2020.
Before you leave, you might want to look at our review of the SAS Tactical Survival Bow.
Copyright 2021, TacticalNews.com